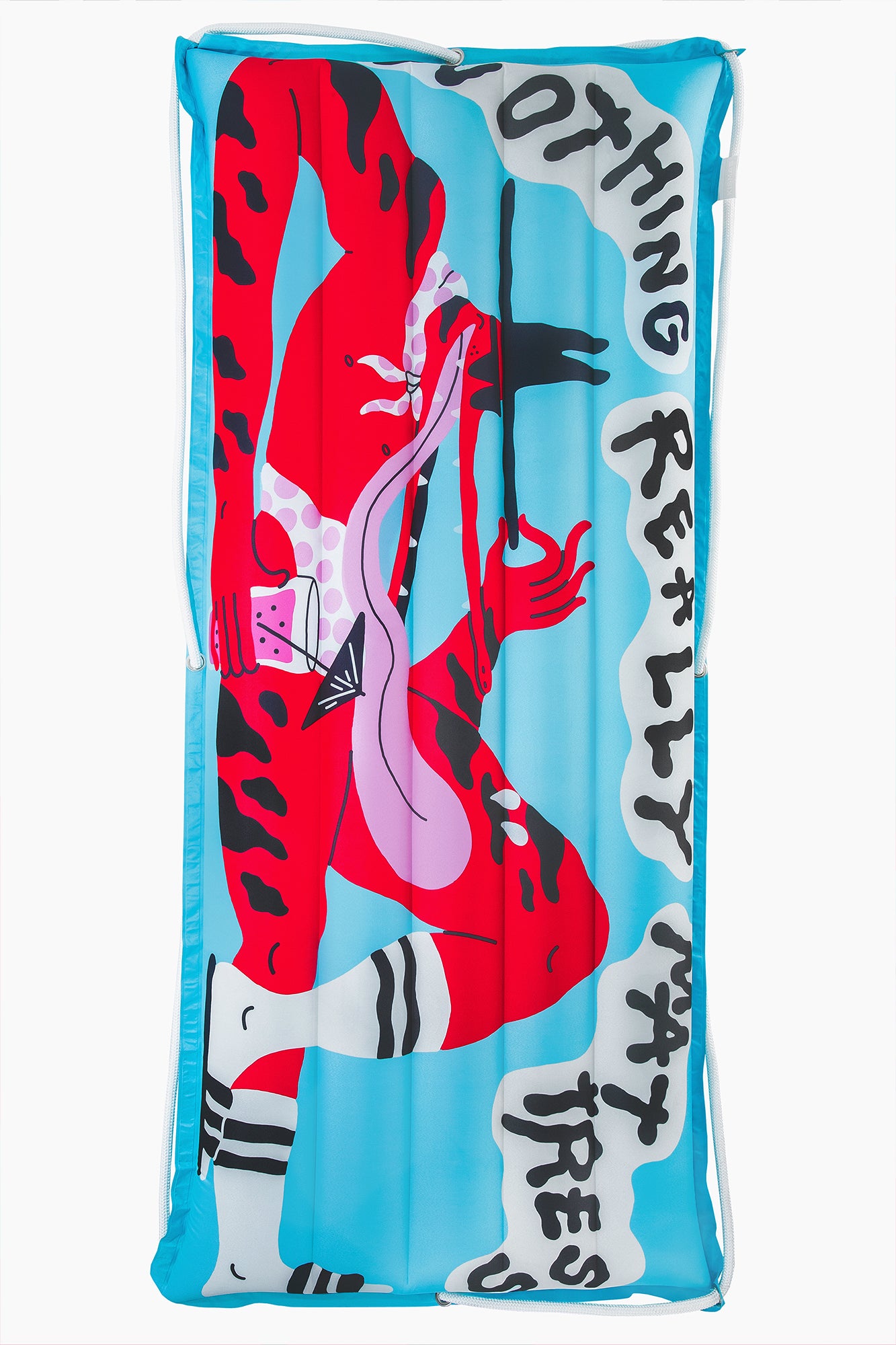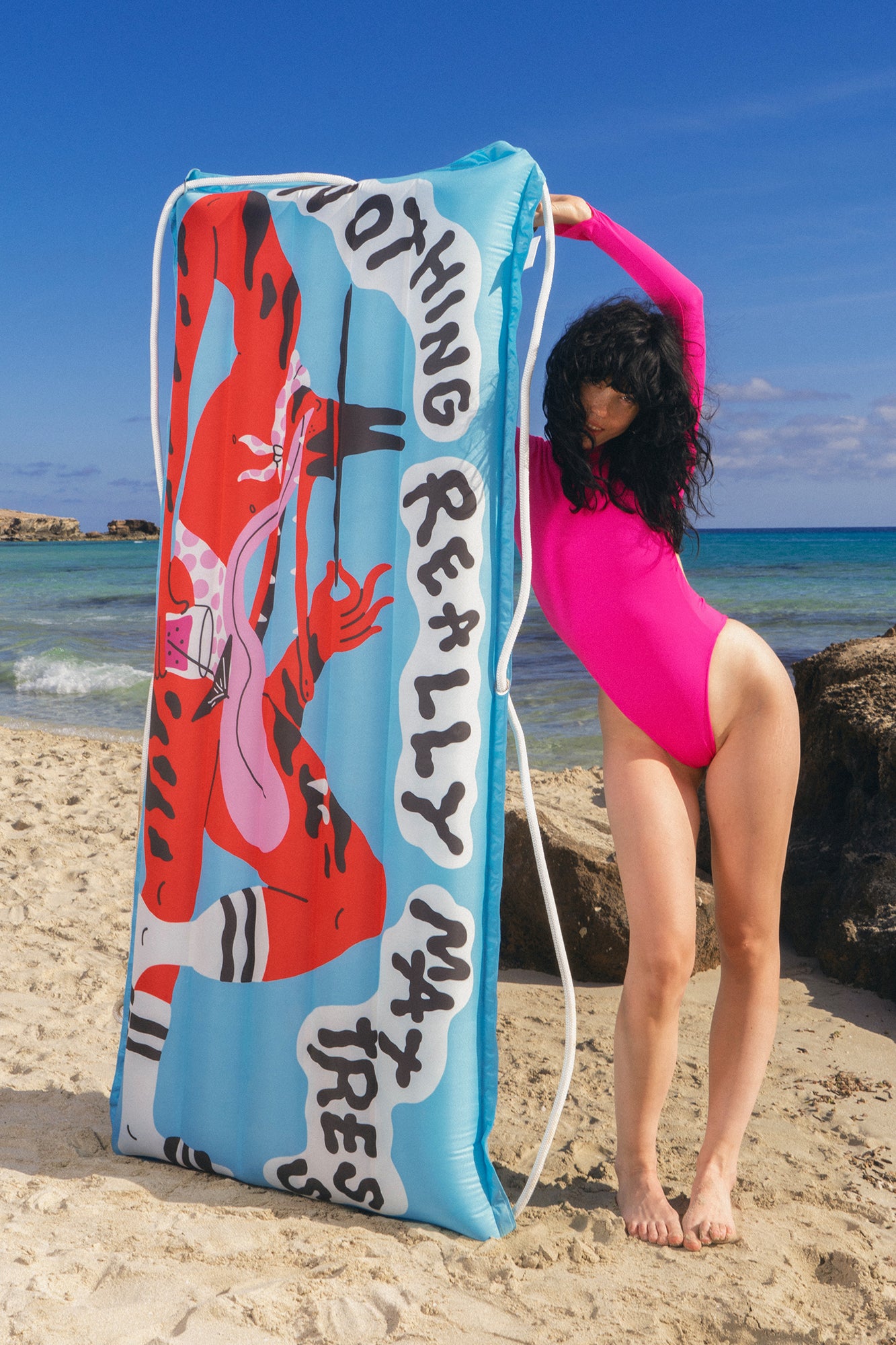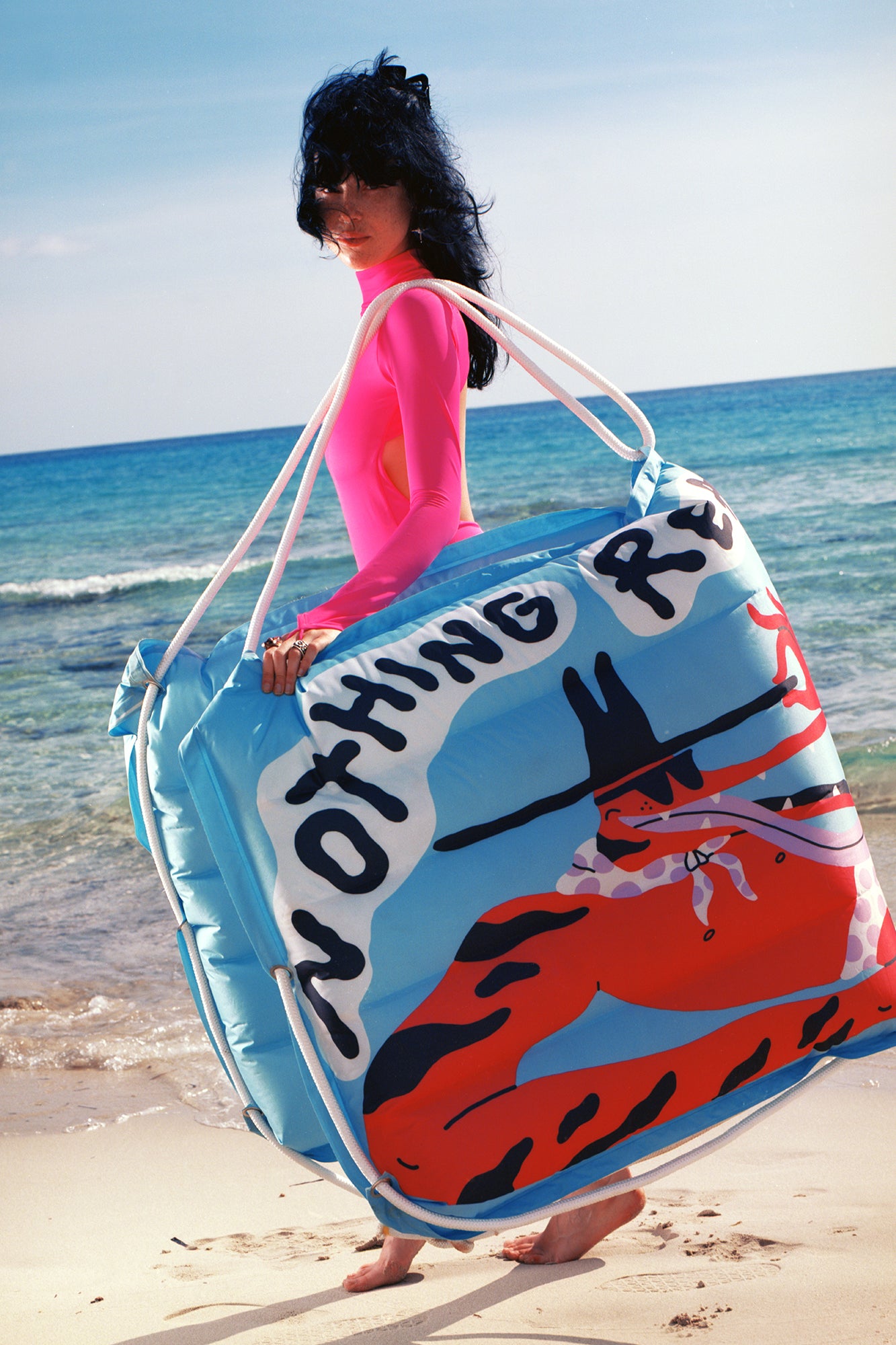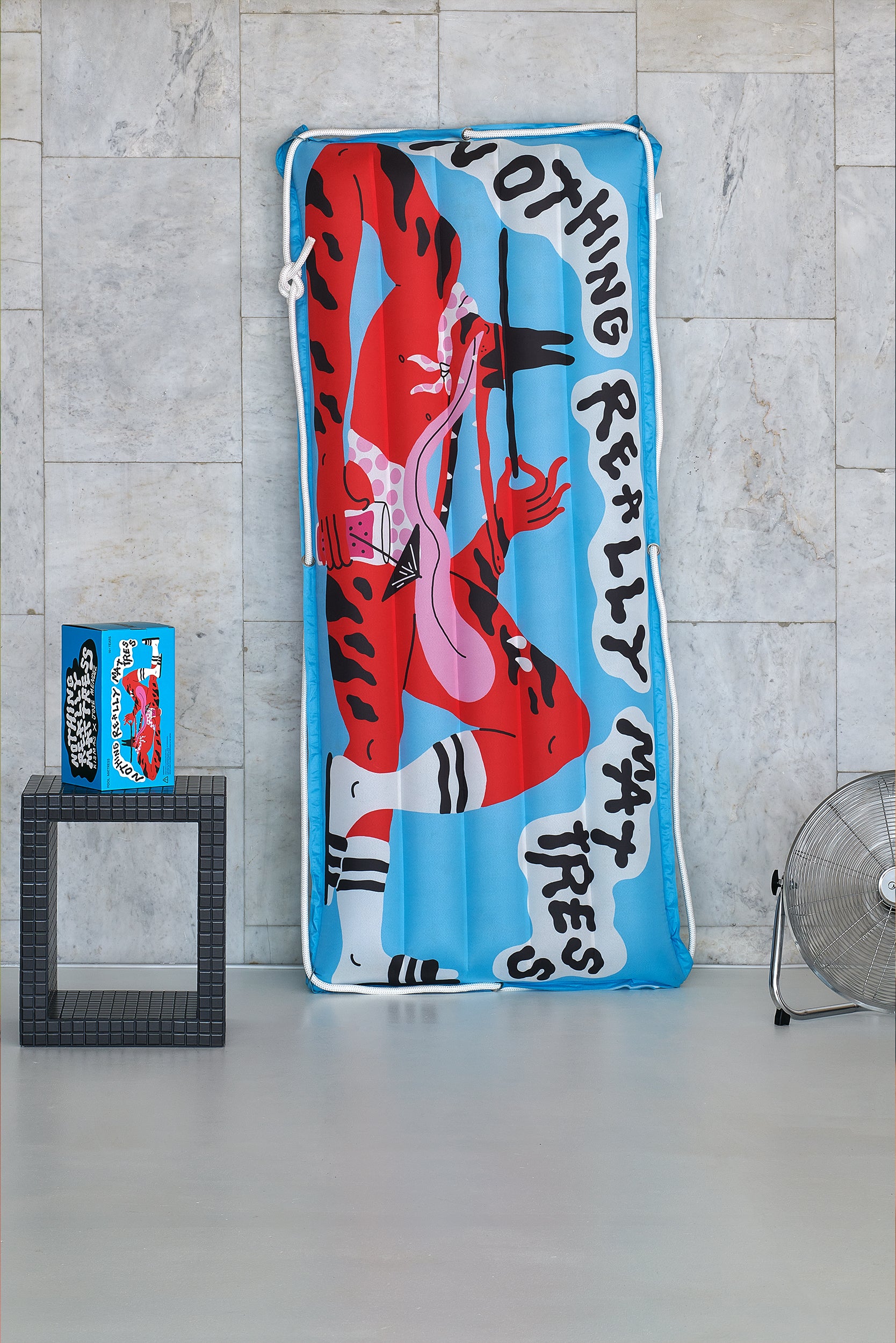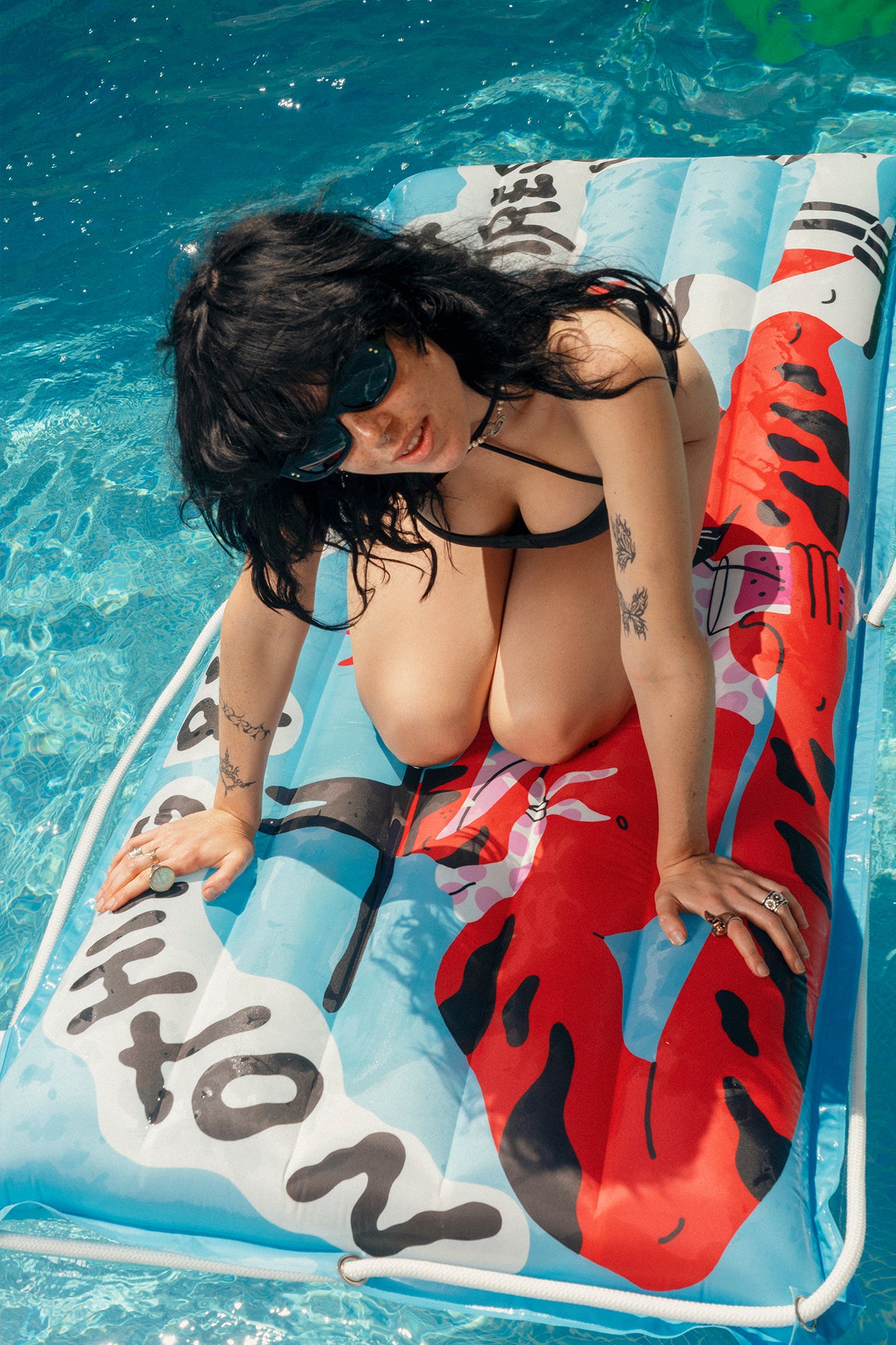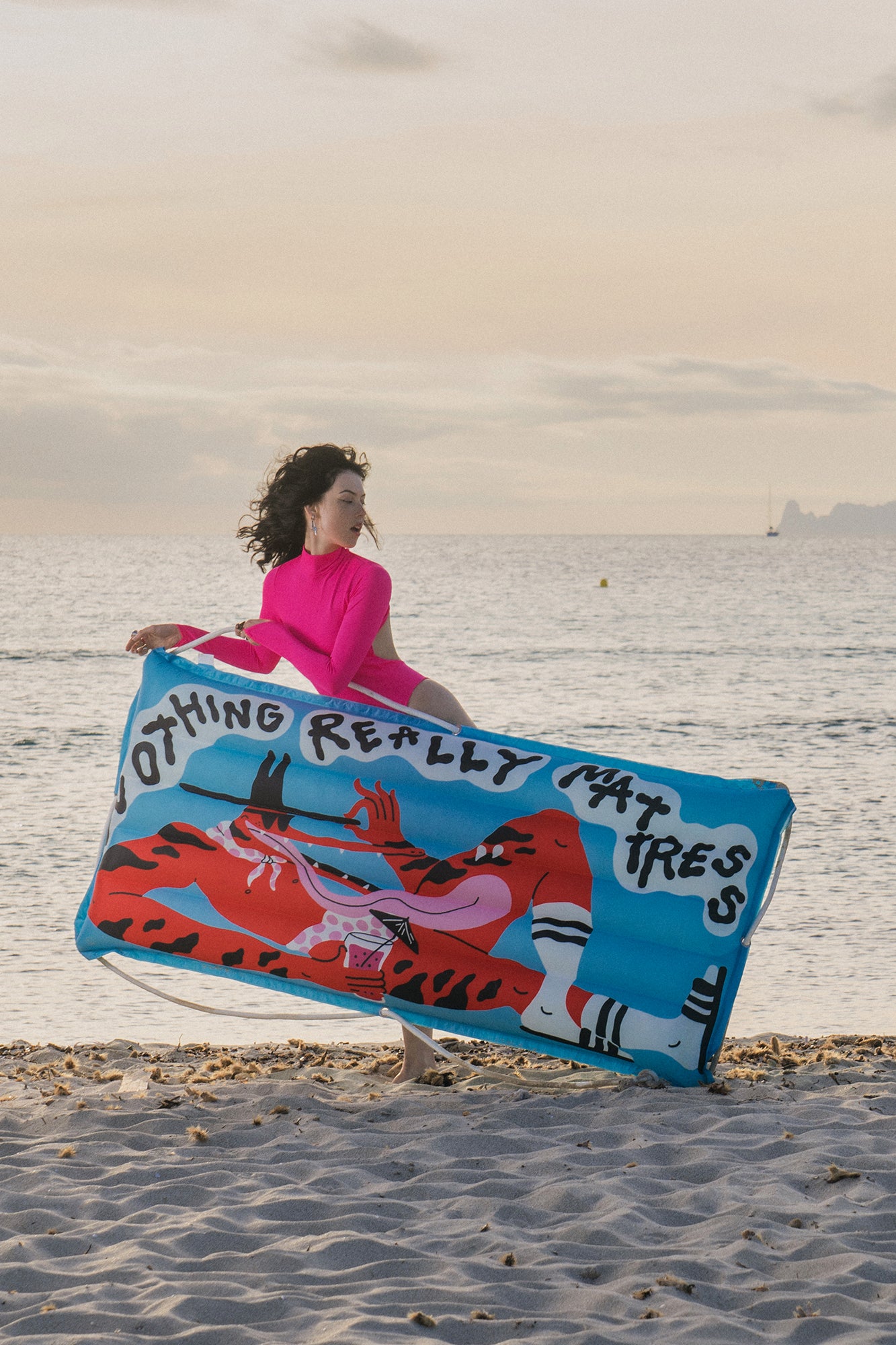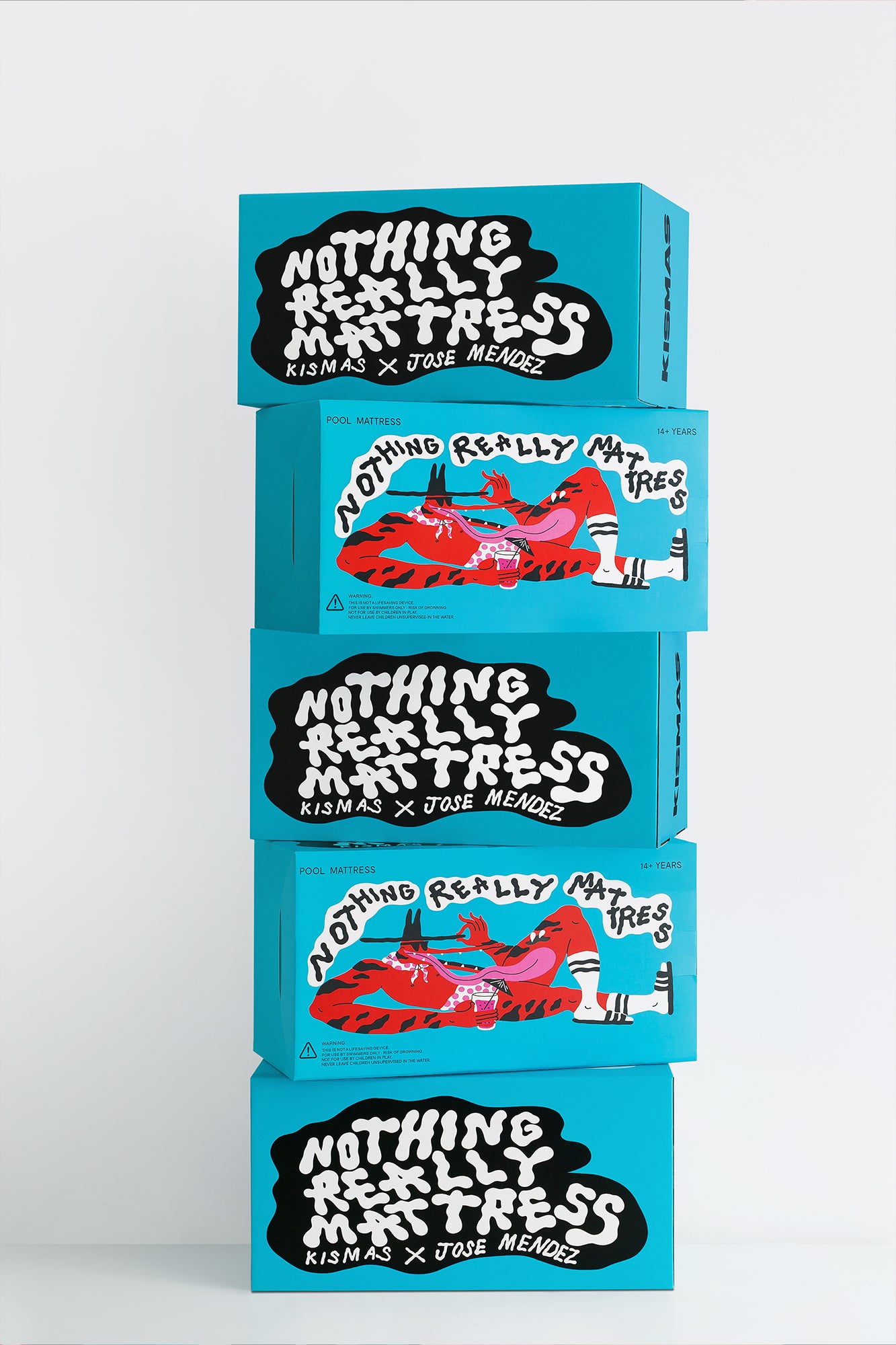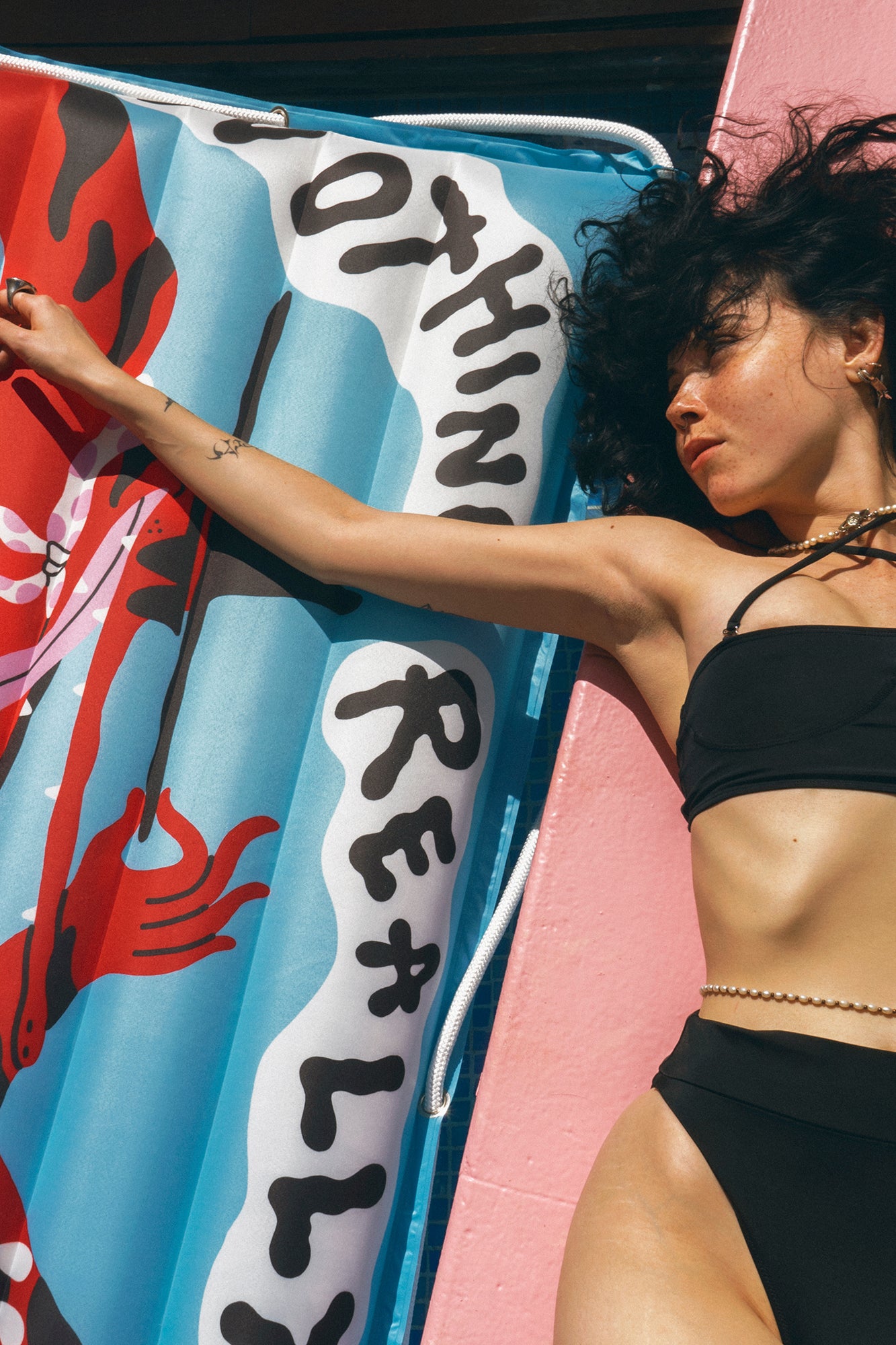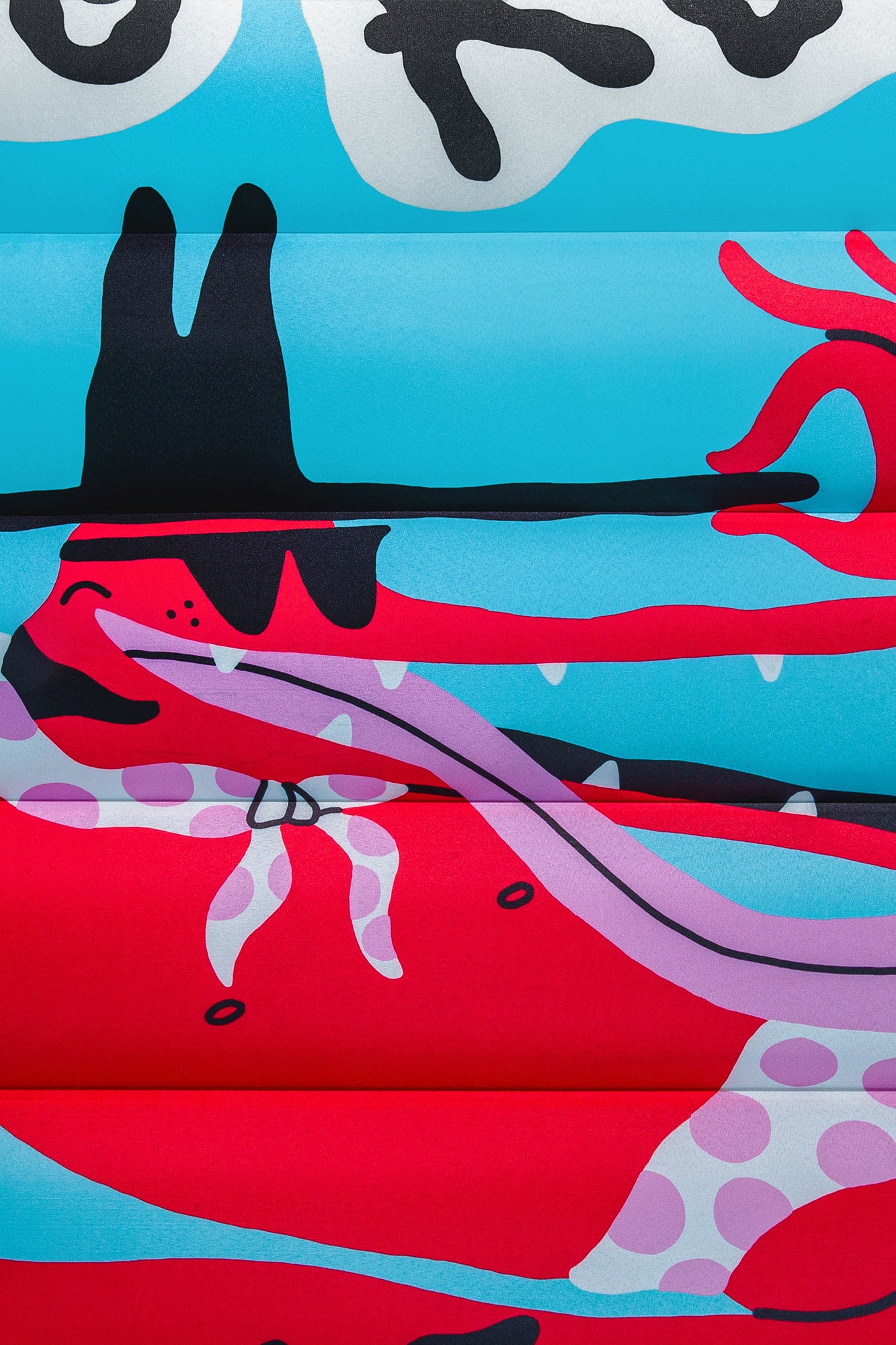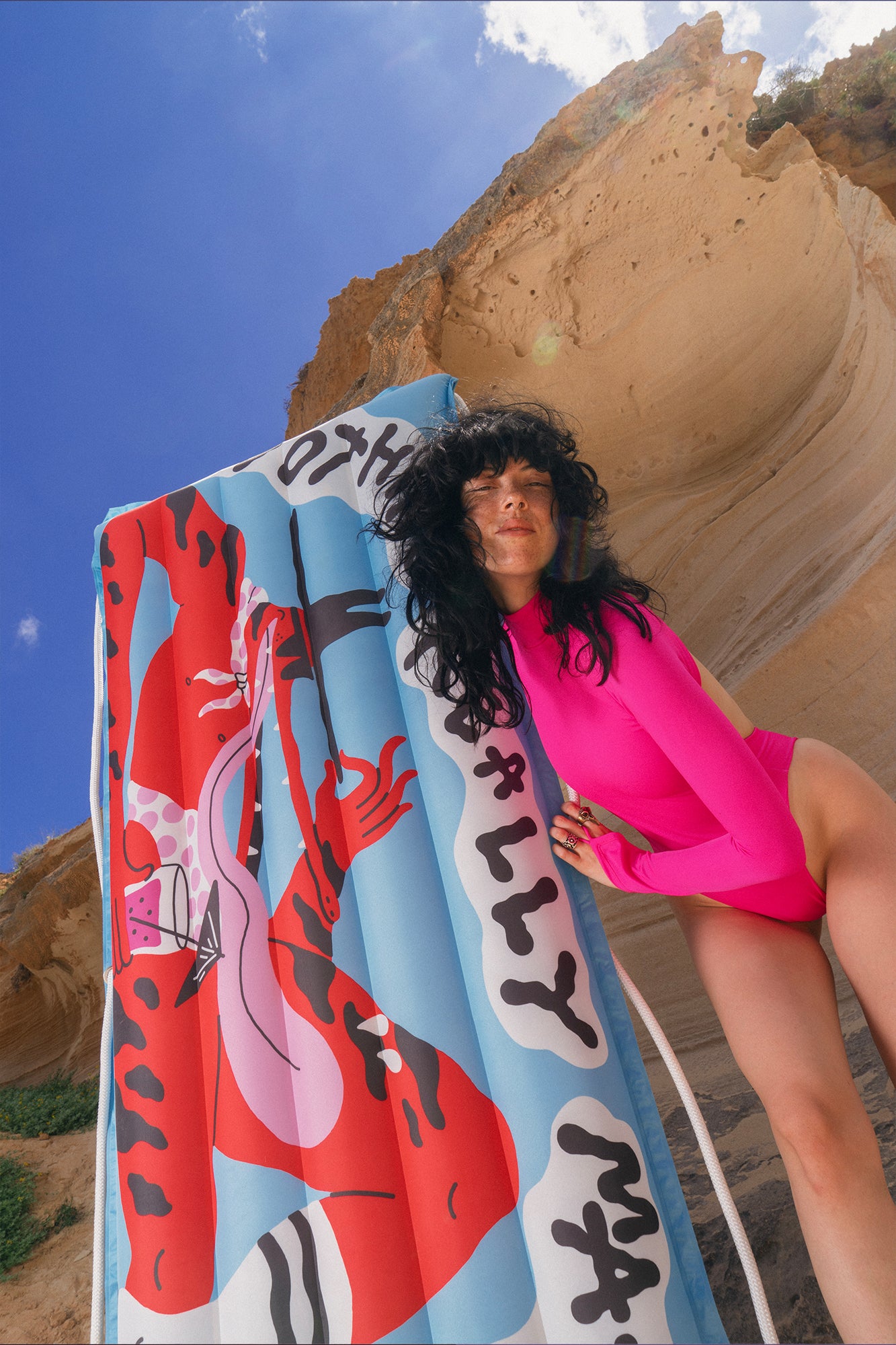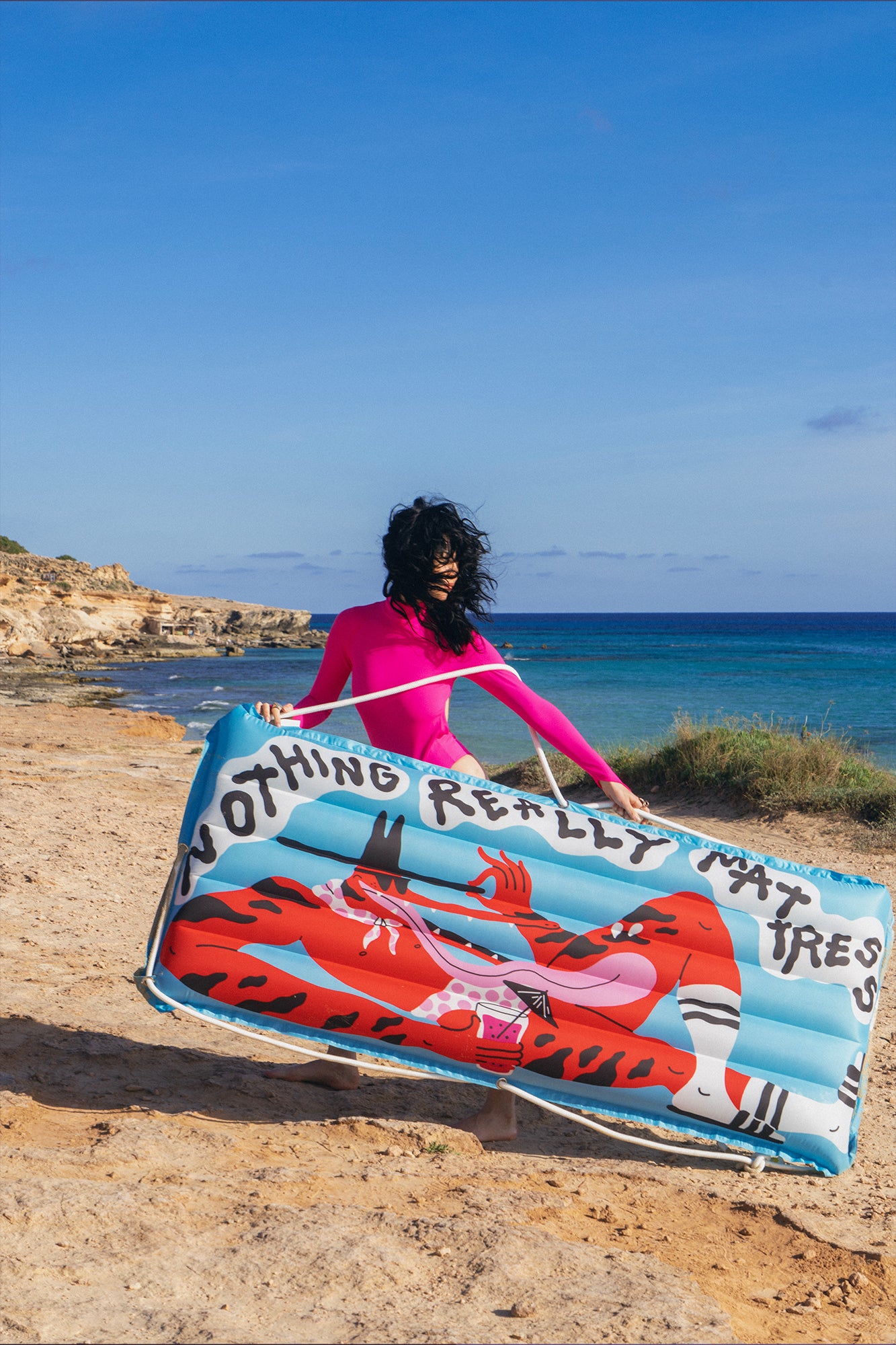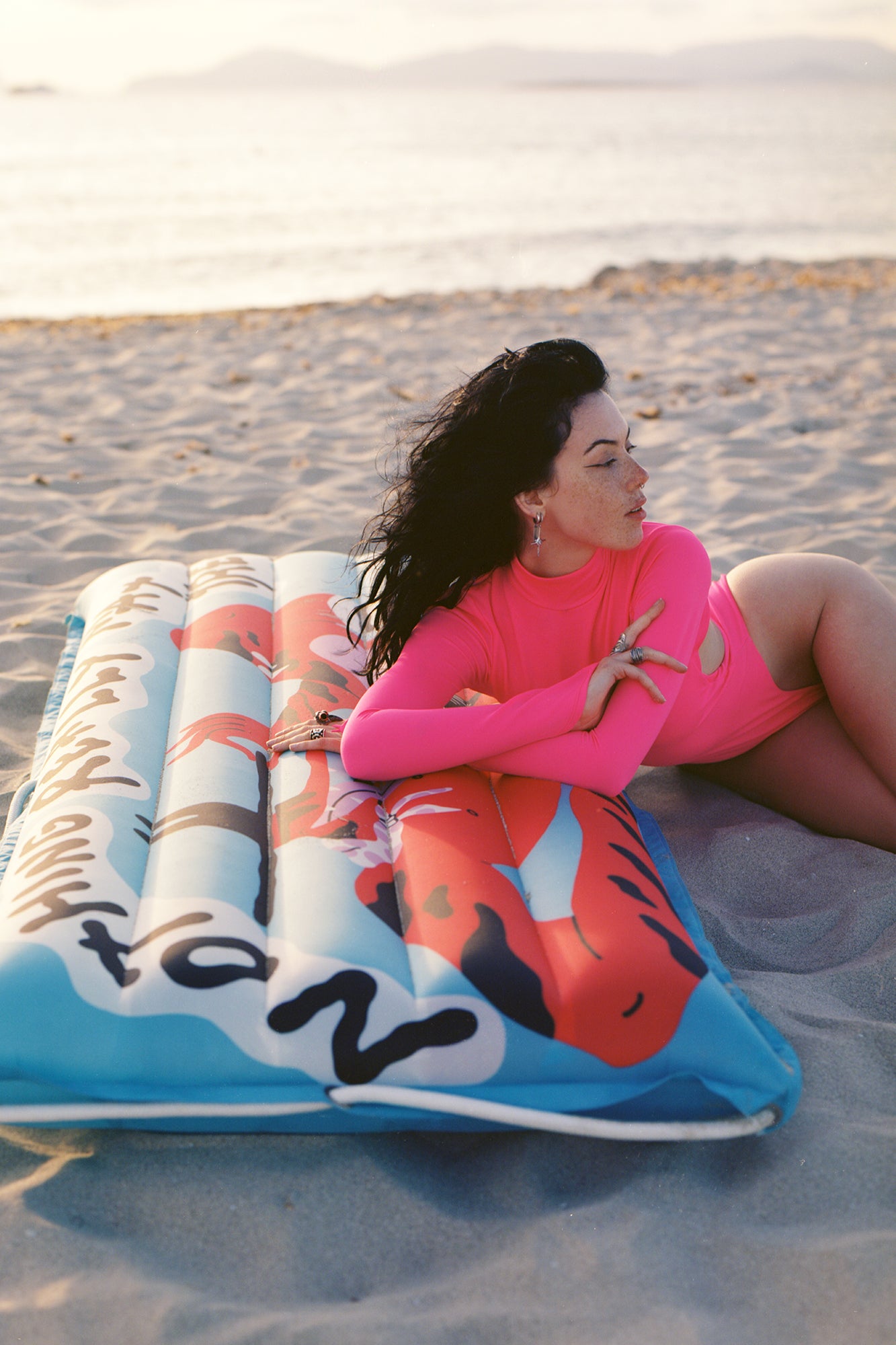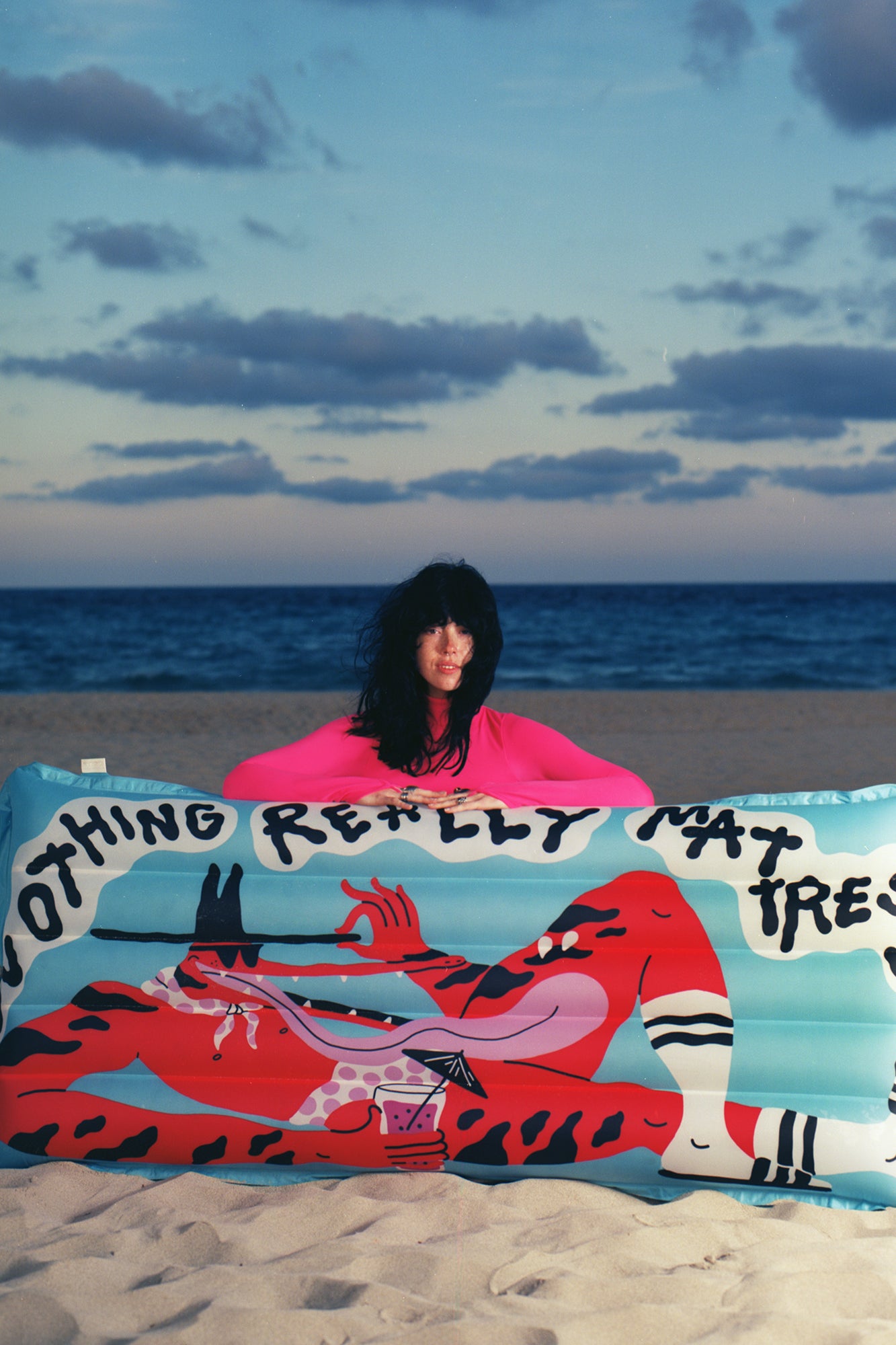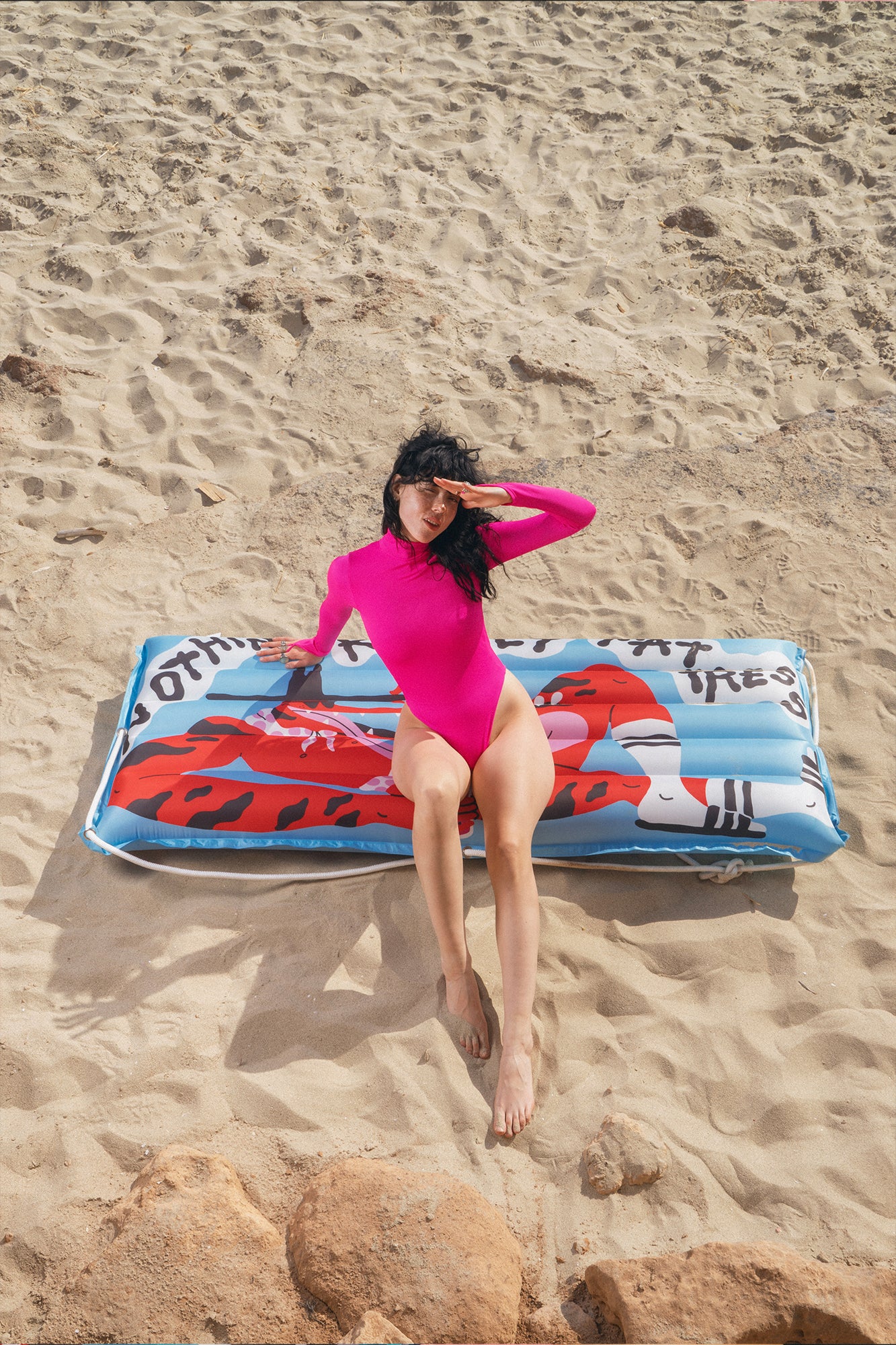 Nothing Really Mattress
Collaboration with Jose Mendez
The inflatable double-layer 'Nothing Really Mattress' is made of high-quality materials, ensuring it is sturdy, durable, lightweight, and easy to carry. Once inflated, it remains inflated for months without deflating.

The mattress provides ample space for a full-grown adult, allowing you to comfortably stretch out and fully relax while enjoying the sun and water. Model's height 177 cm | 70″, mattress height 188cm | 74″.

The vivid and high-quality printed Jose Mendez' artwork is visible from a considerable distance. The mattress can be used not only for its direct purpose, but also as a decor element. It is perfect for filling larger spaces, like a large-scale print for your home. Considering the high cost of large-format prints by prominent artists, the 'Nothing Really Mattress' offers unbeatable value in this area.

The mattress comes with a rope that is threaded through the holes in the mattress. The rope has both a decorative and a practical function. By grabbing the rope, the mattress can be easily and comfortably caught in the water, carried or hung in the desired place.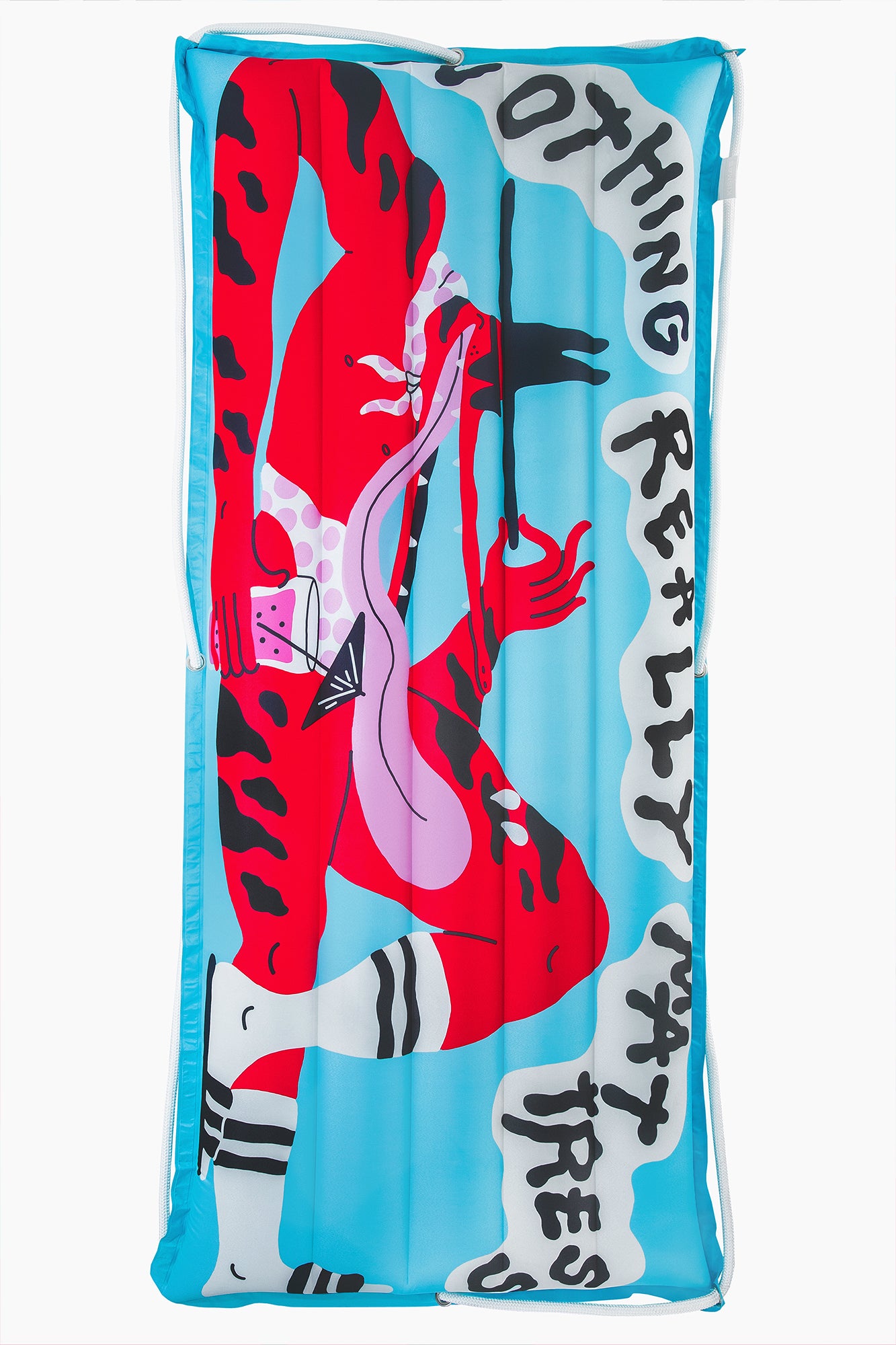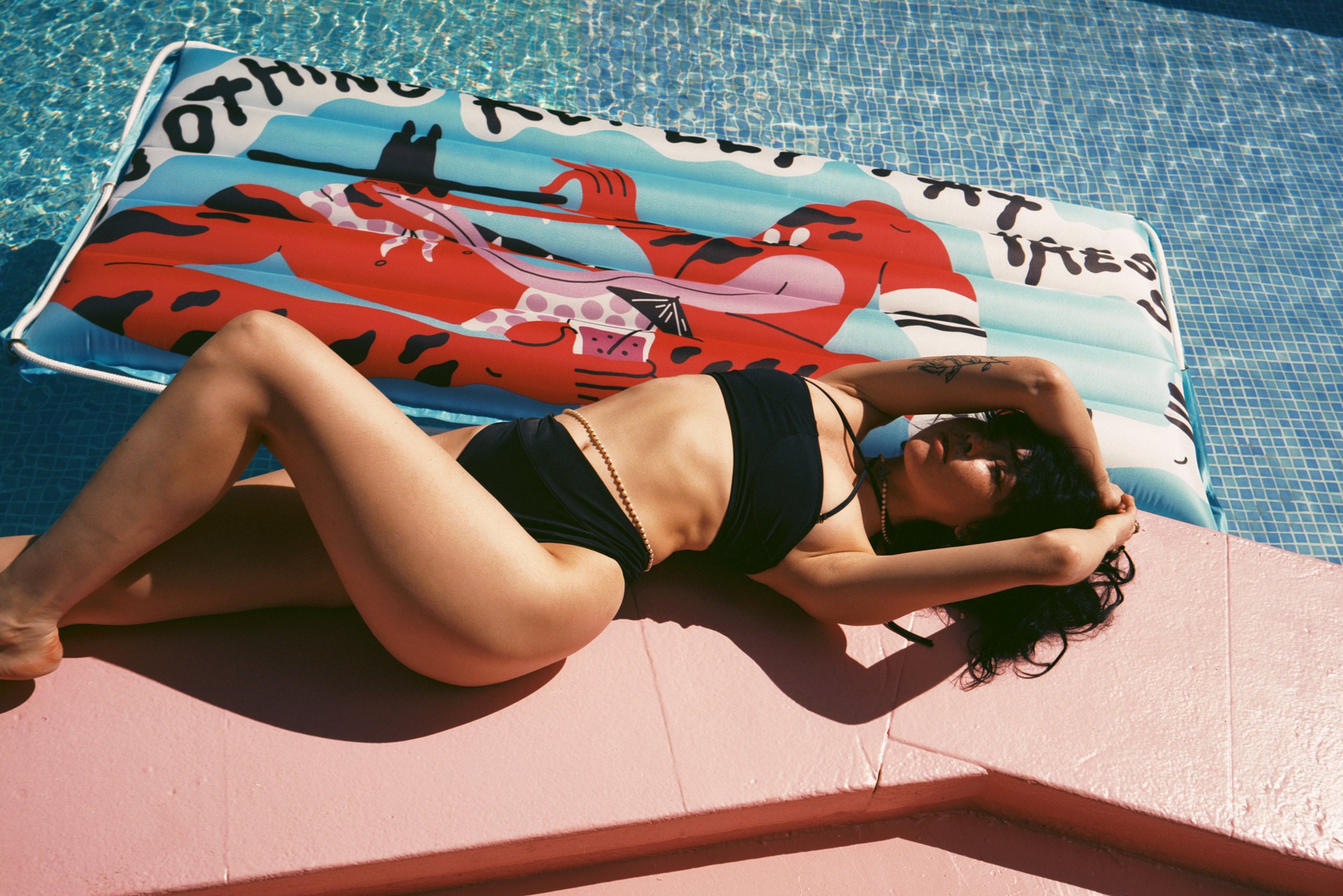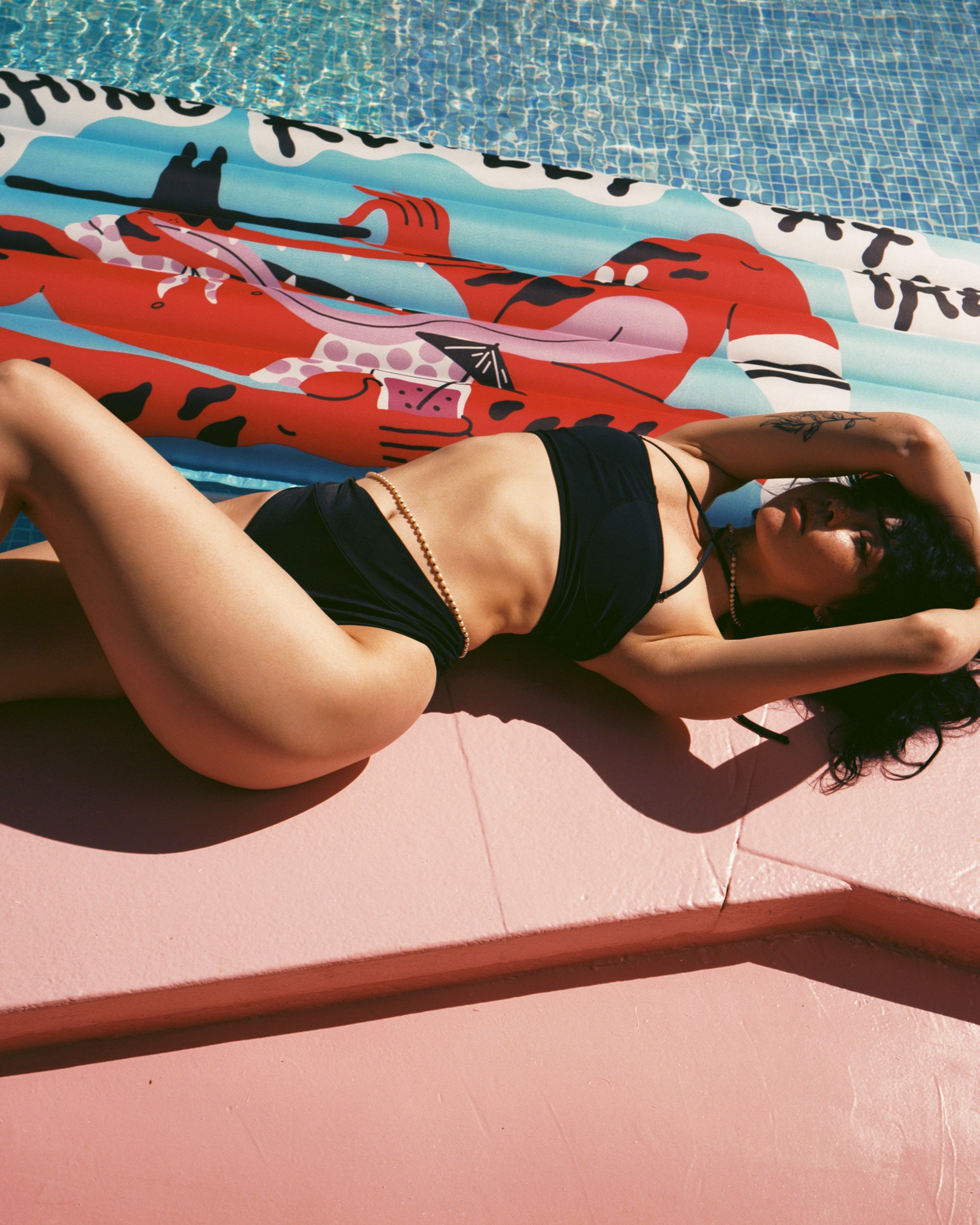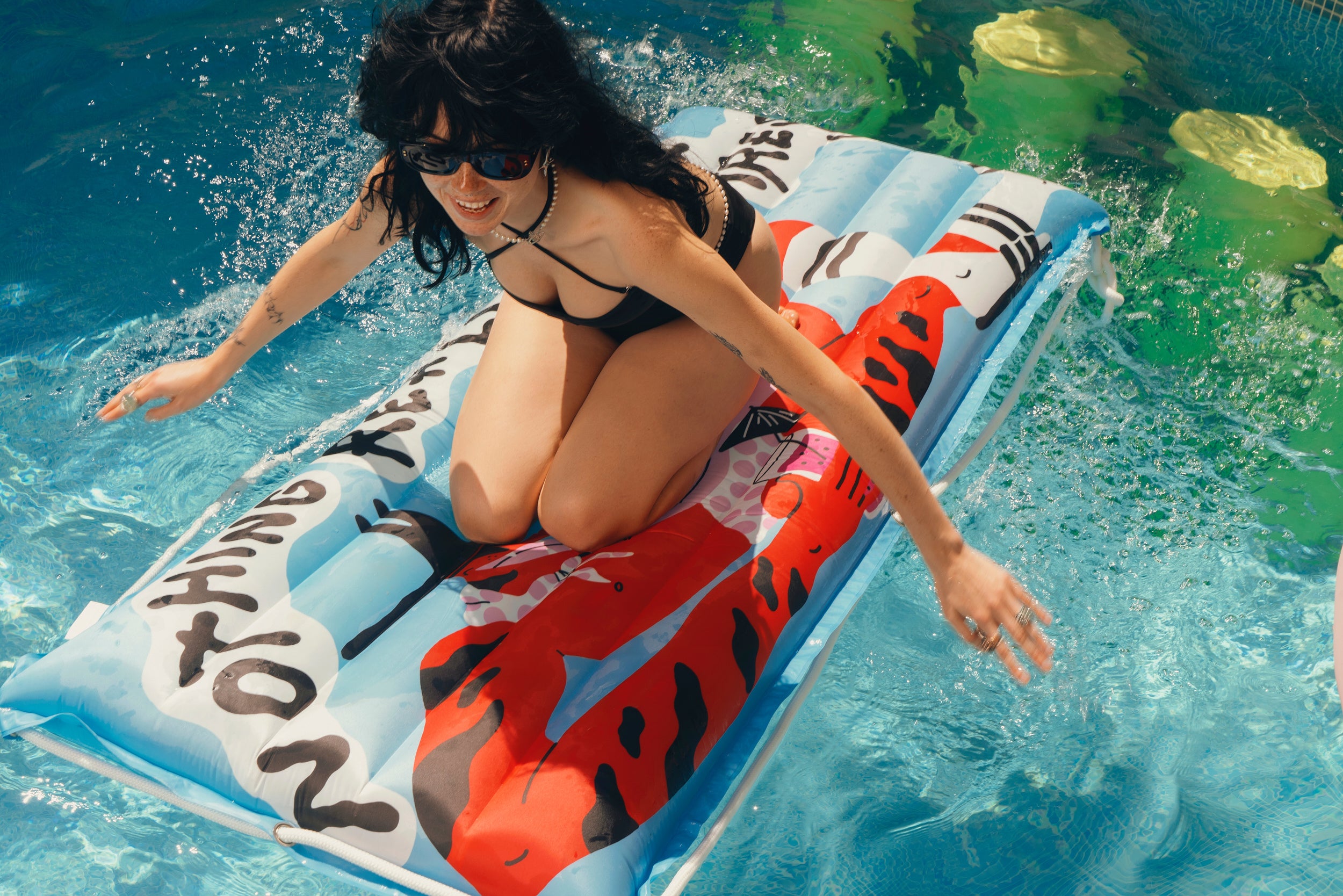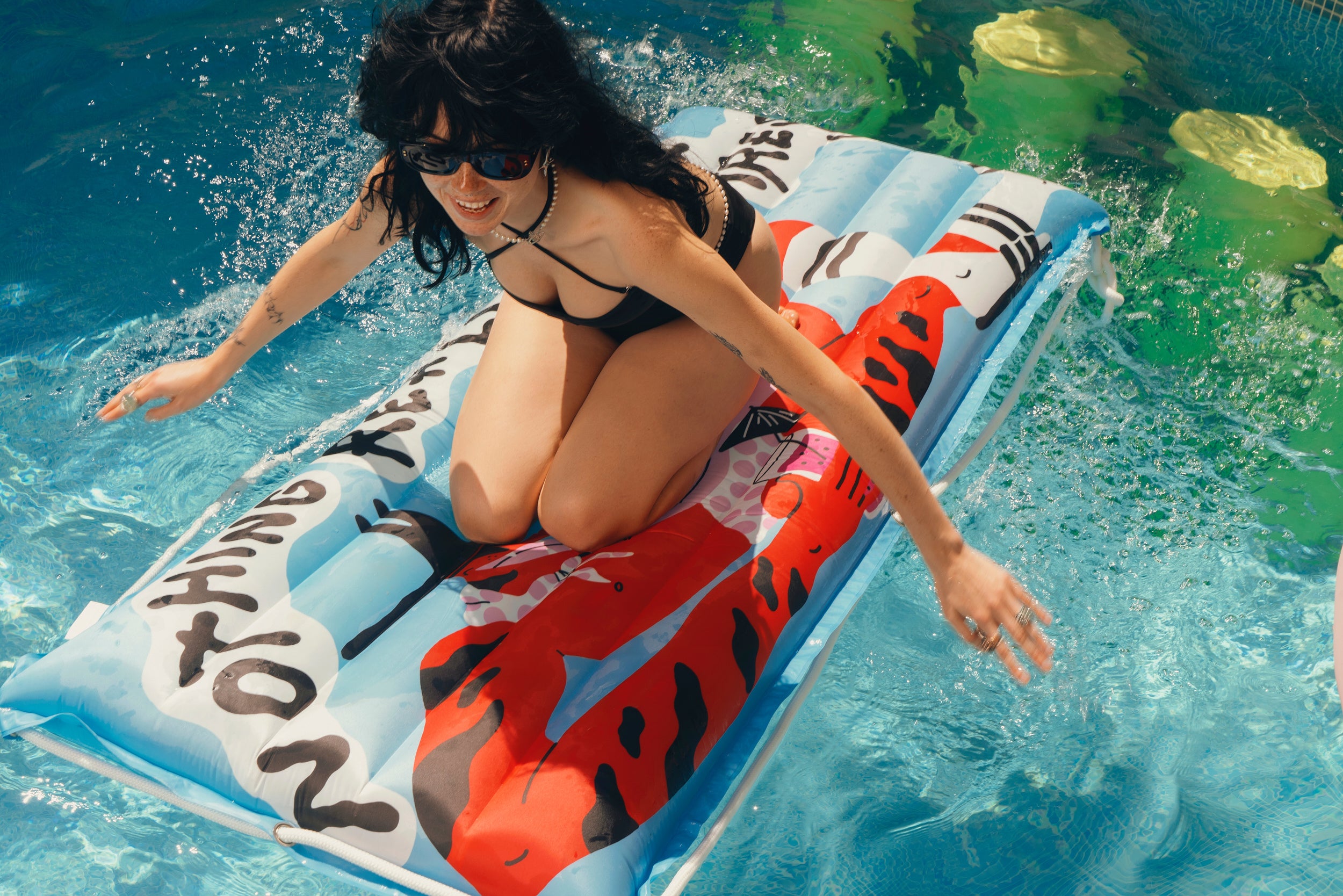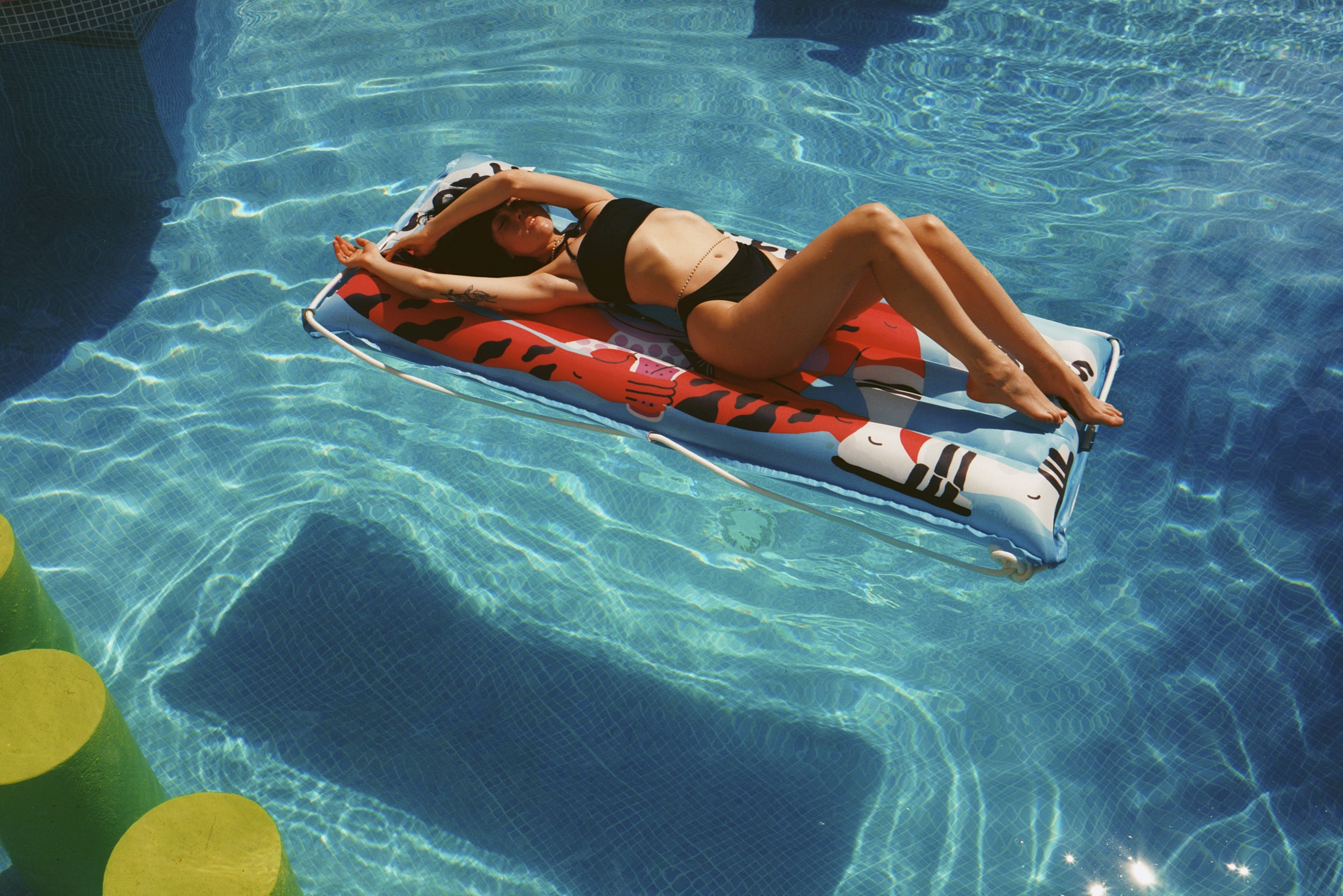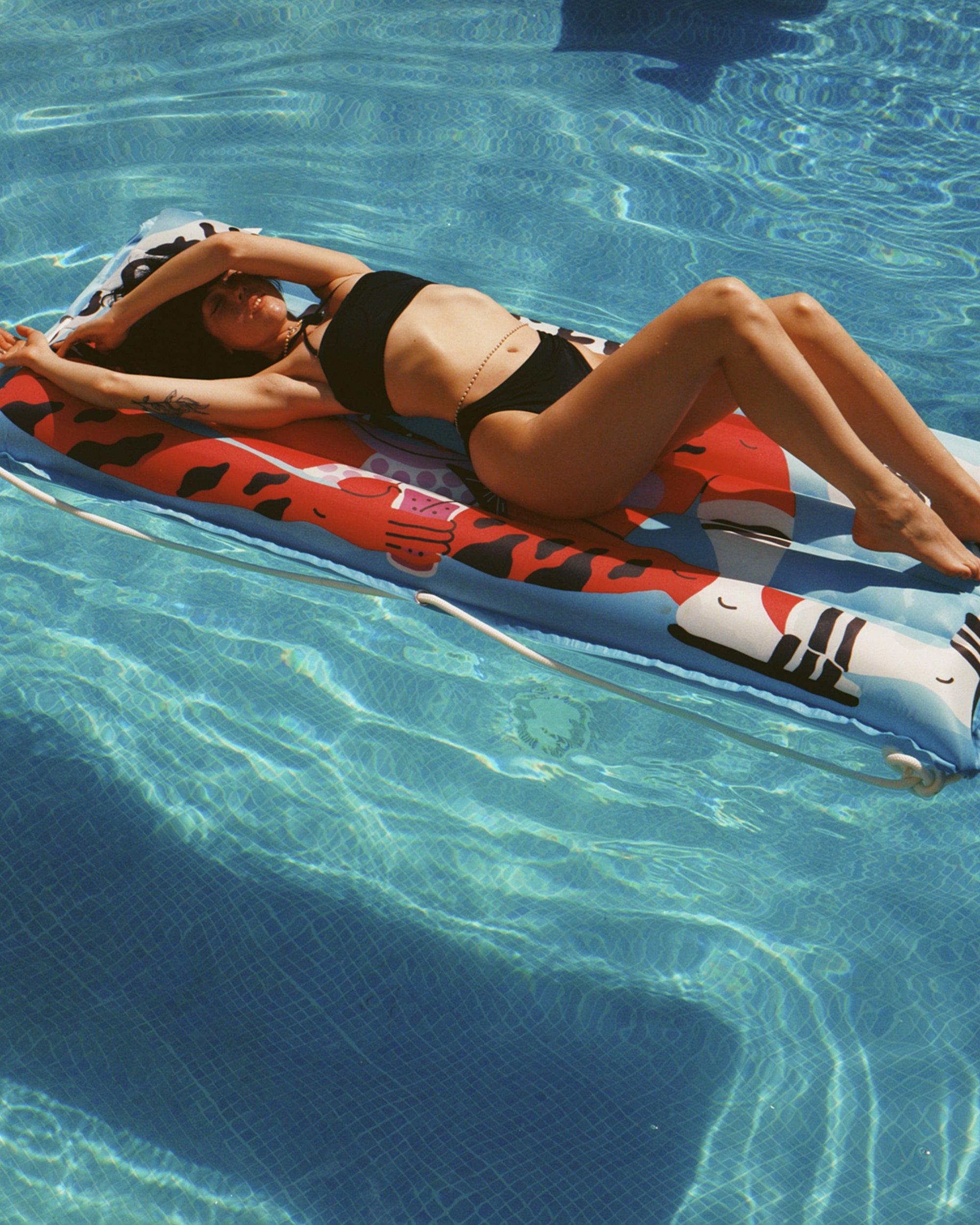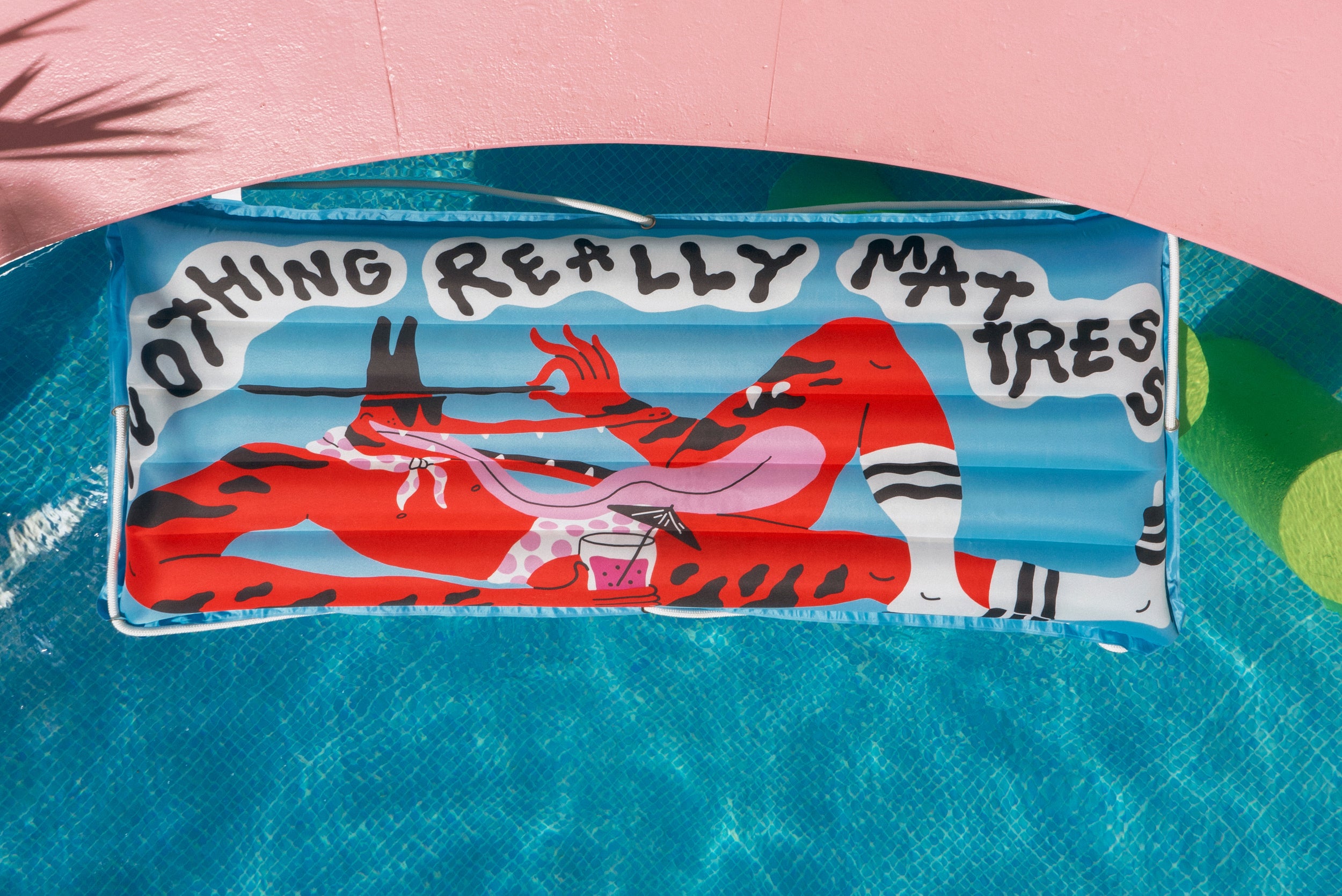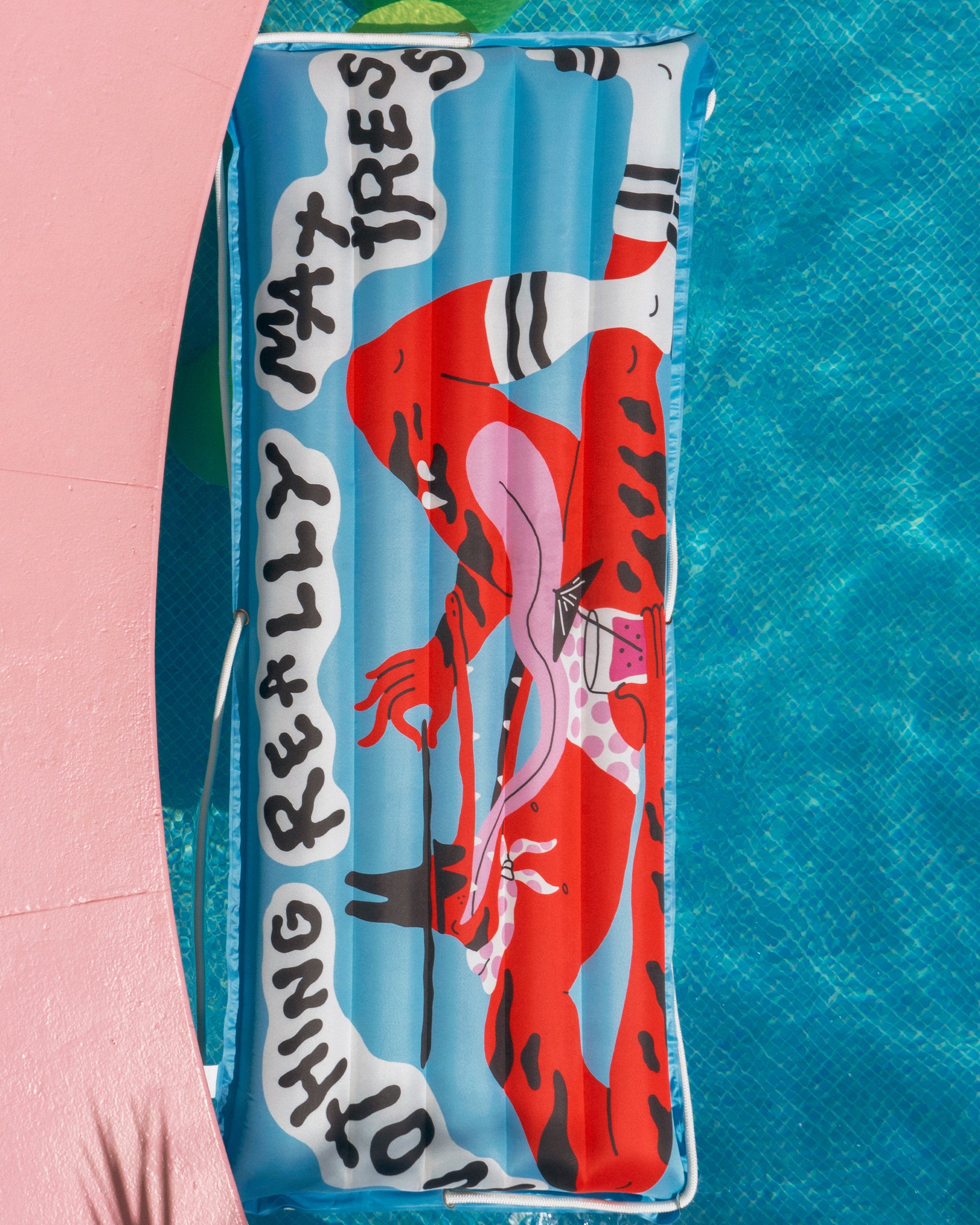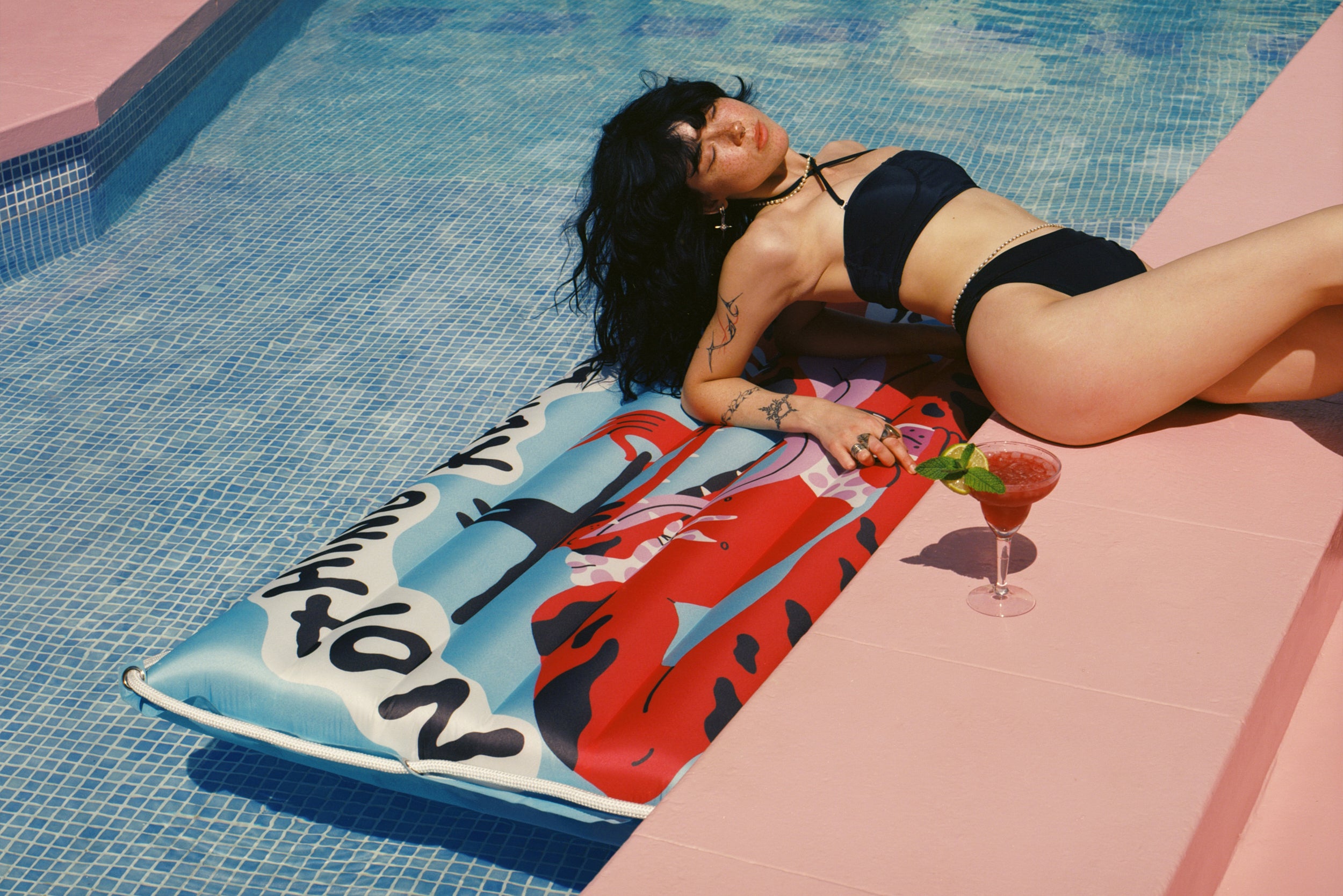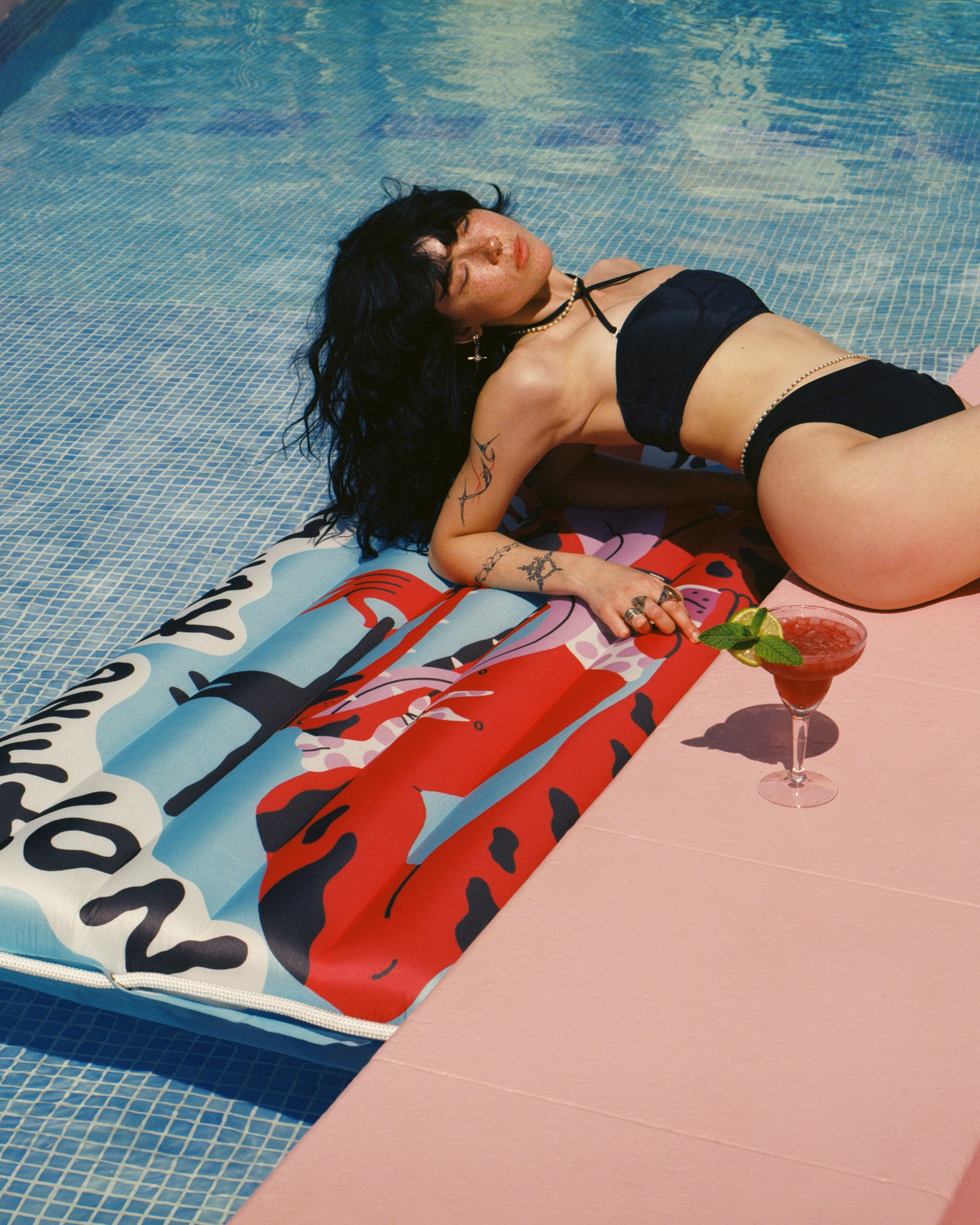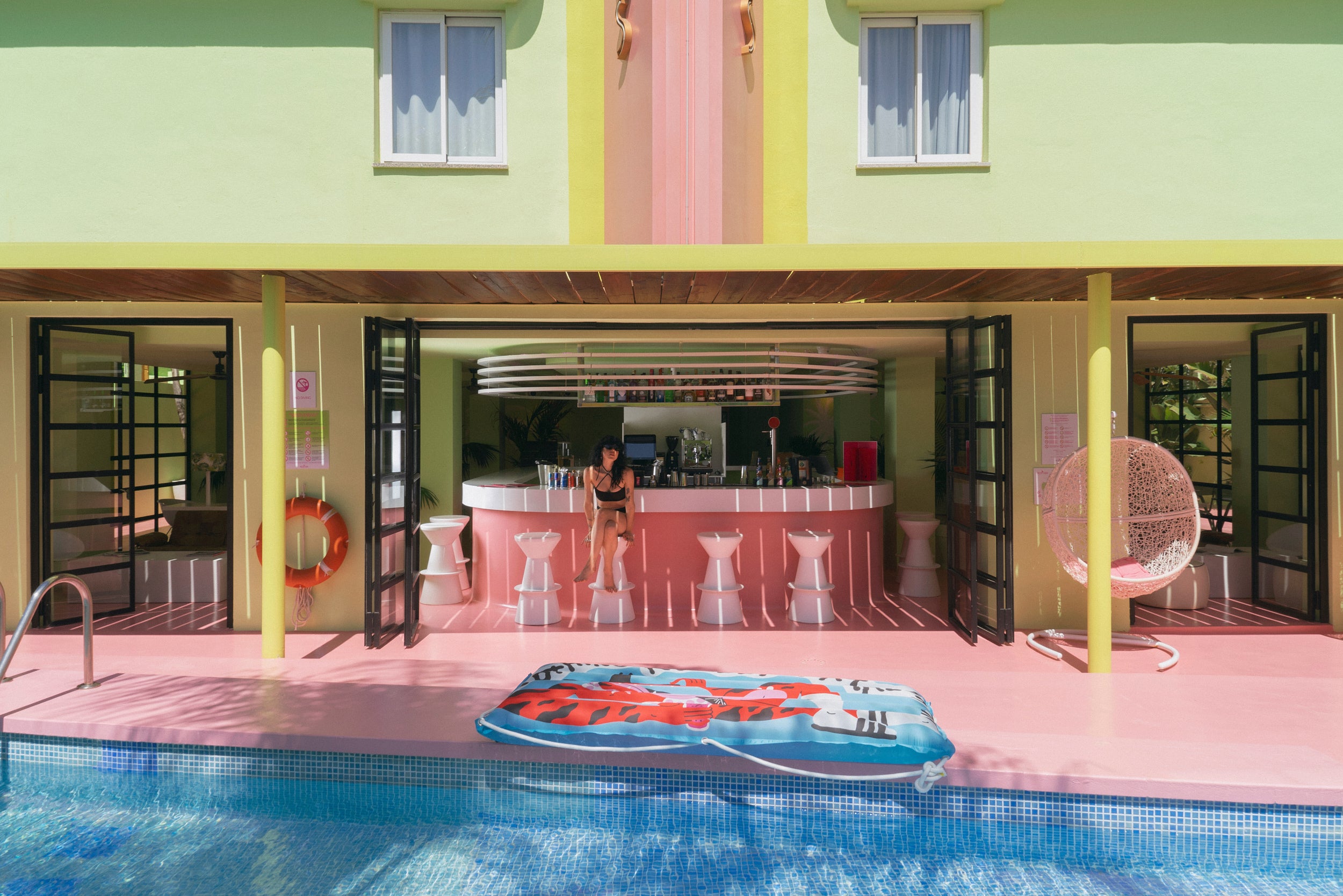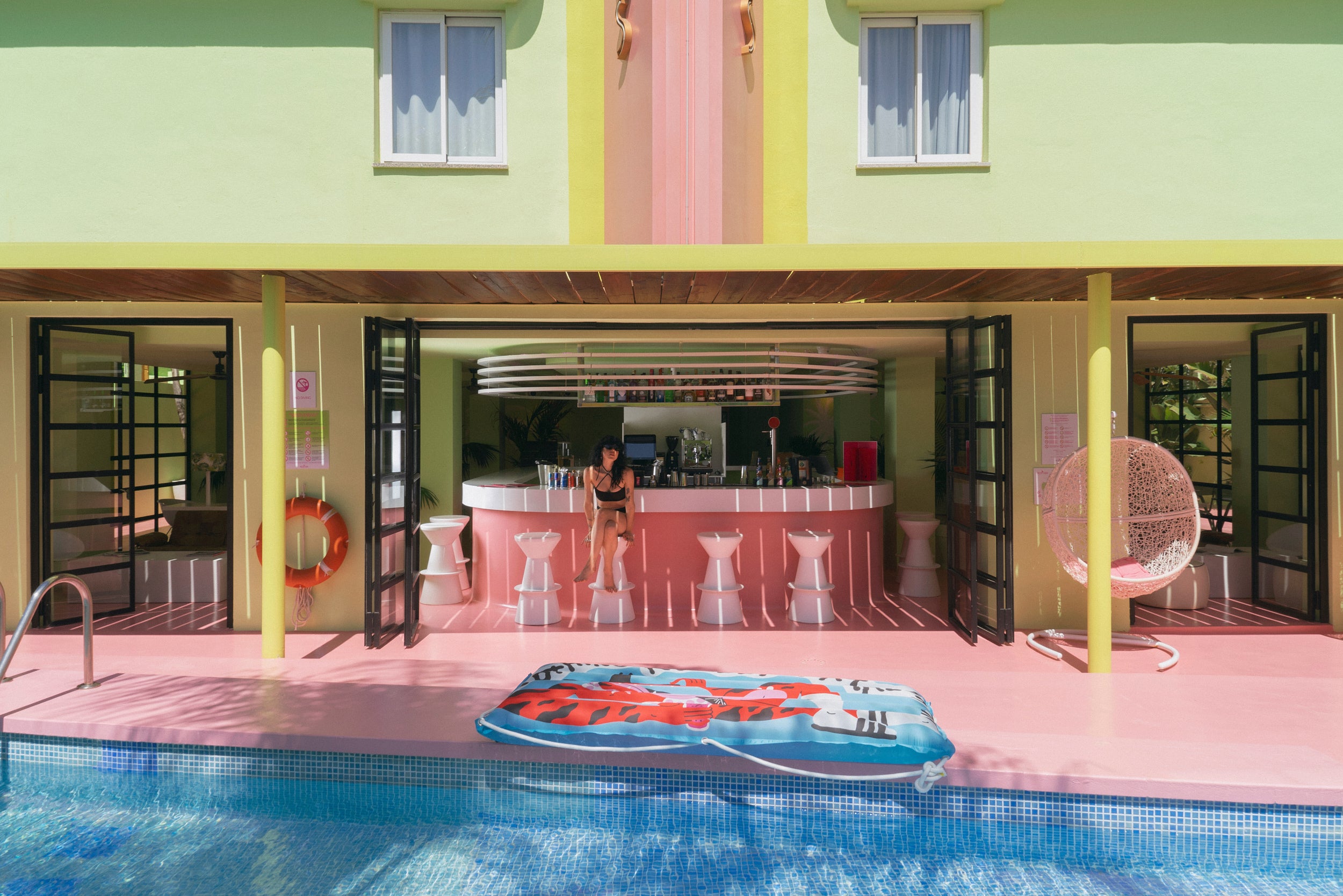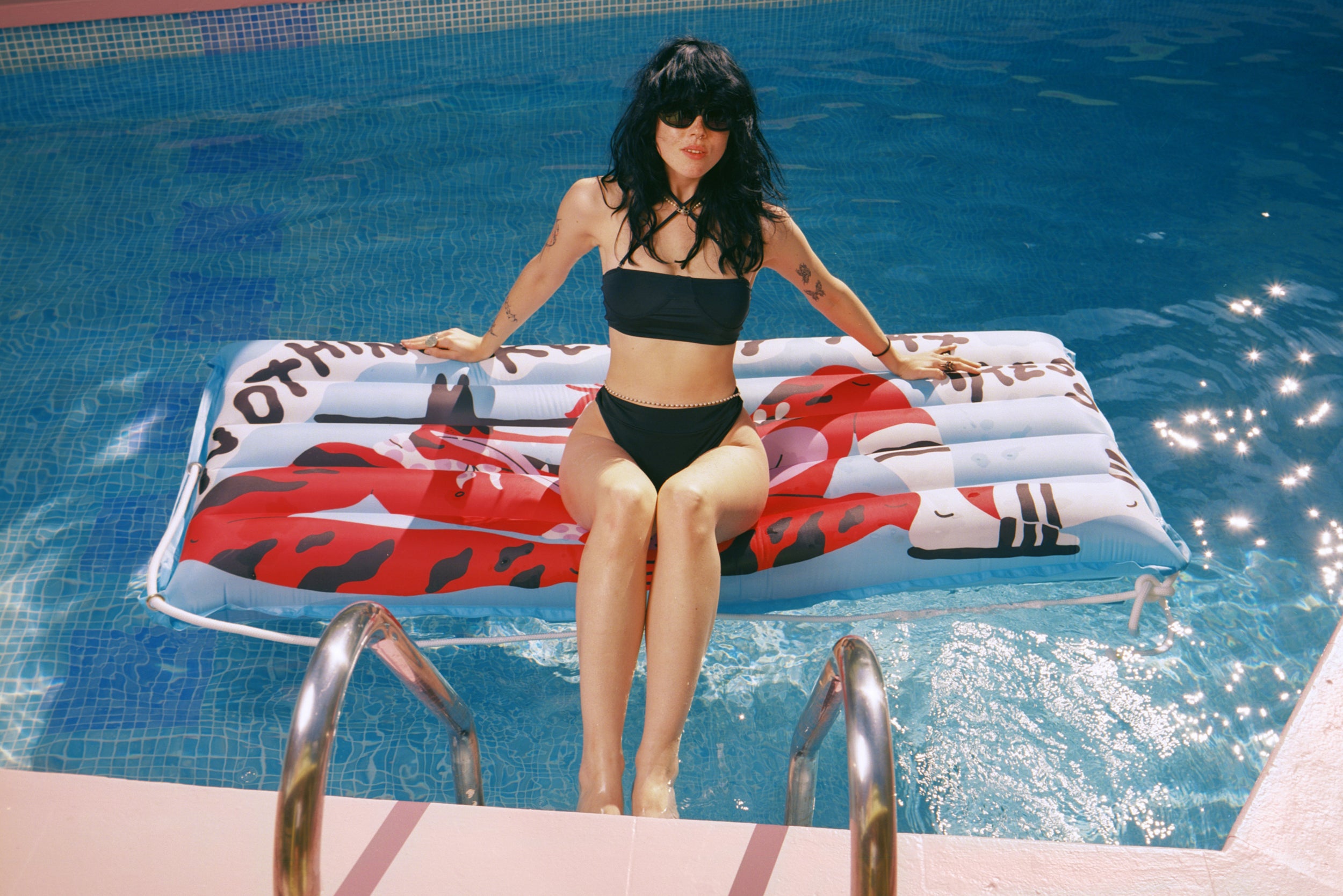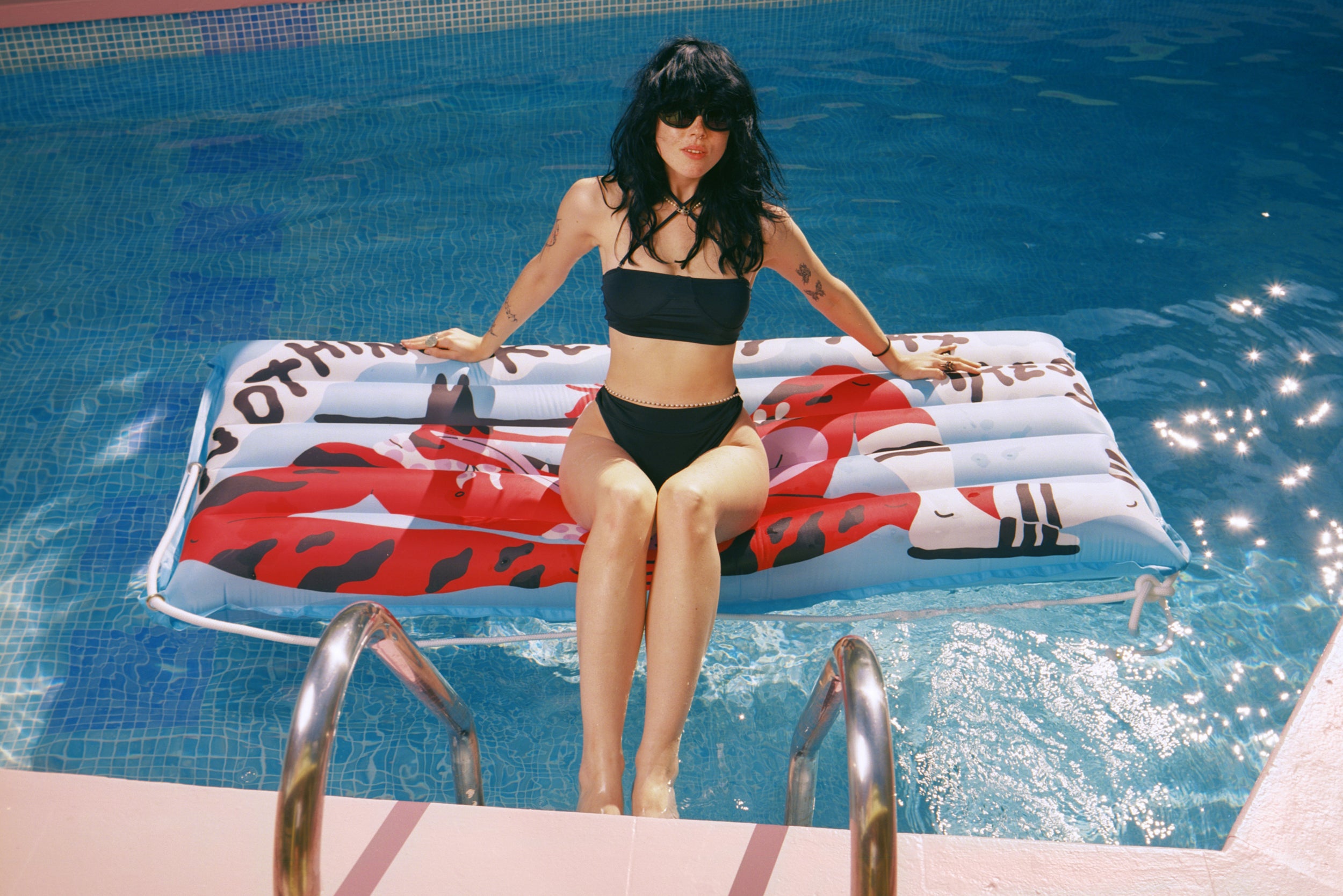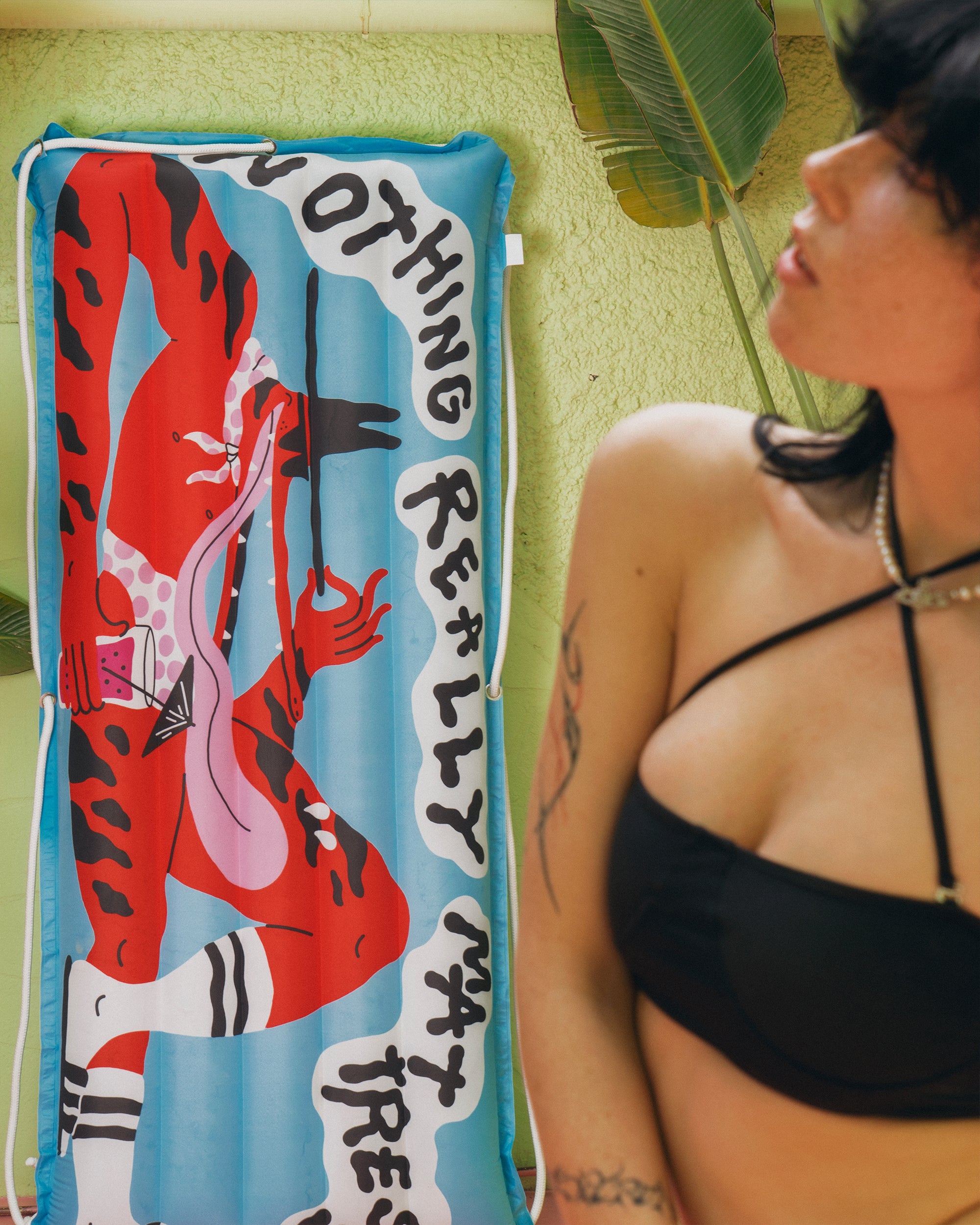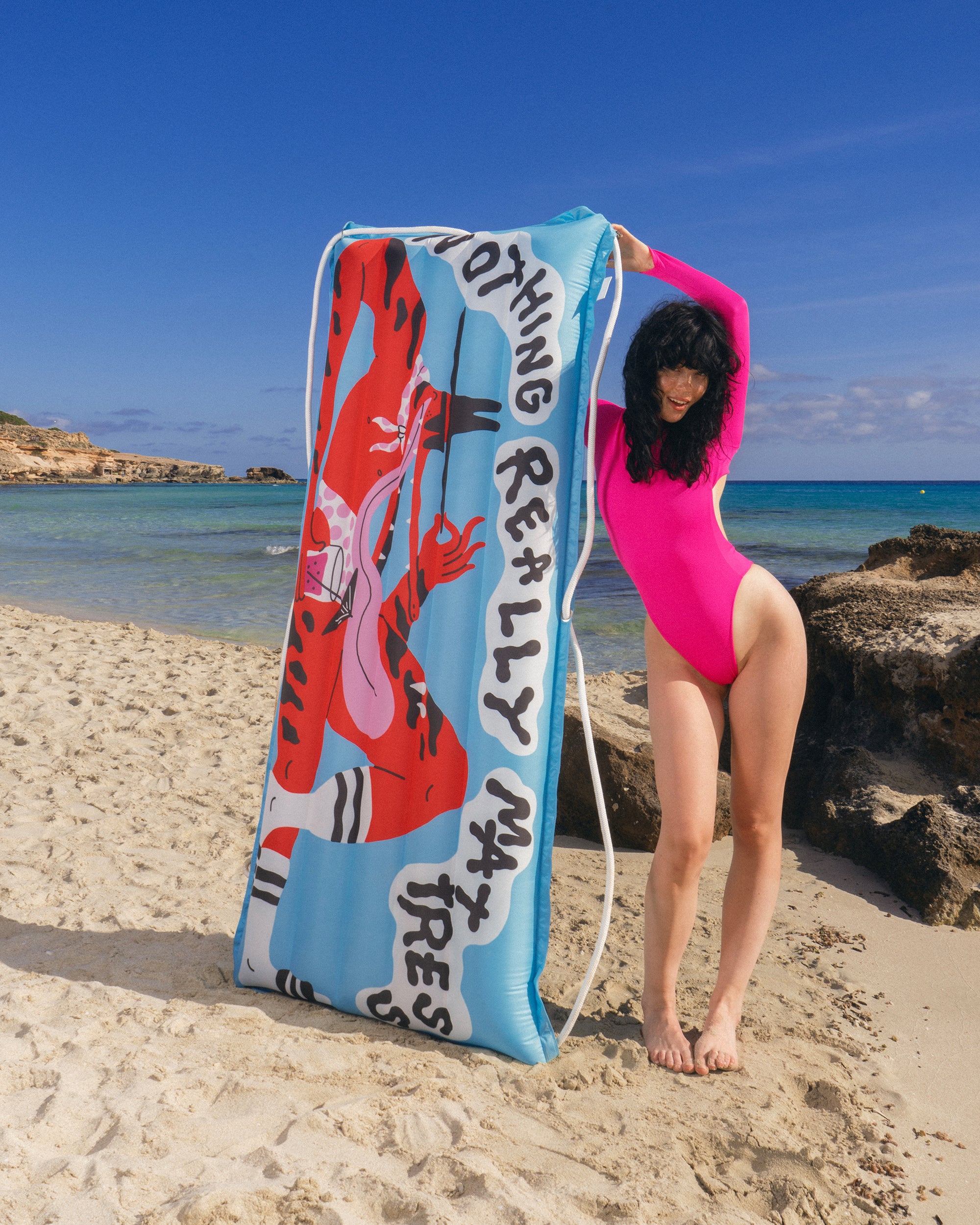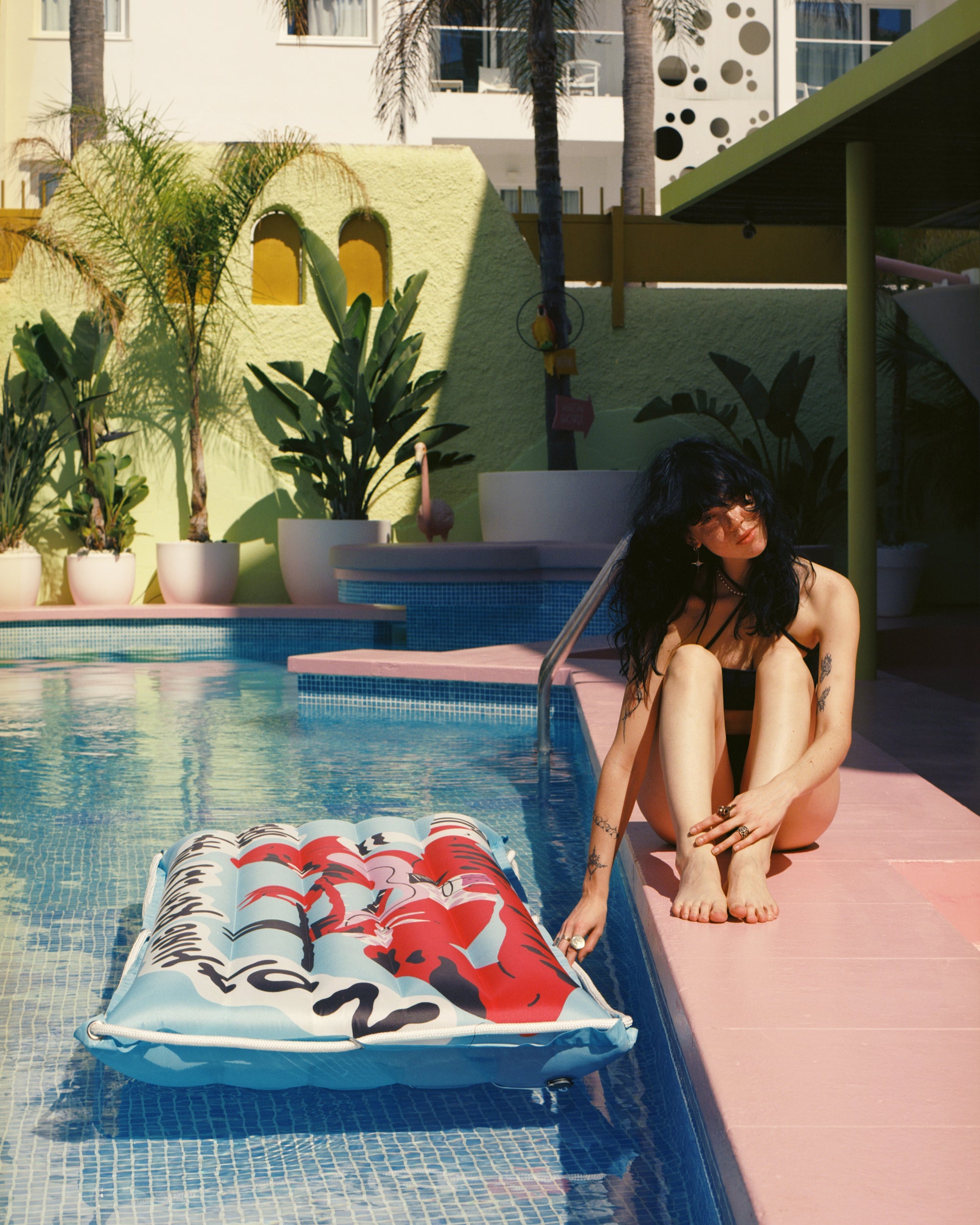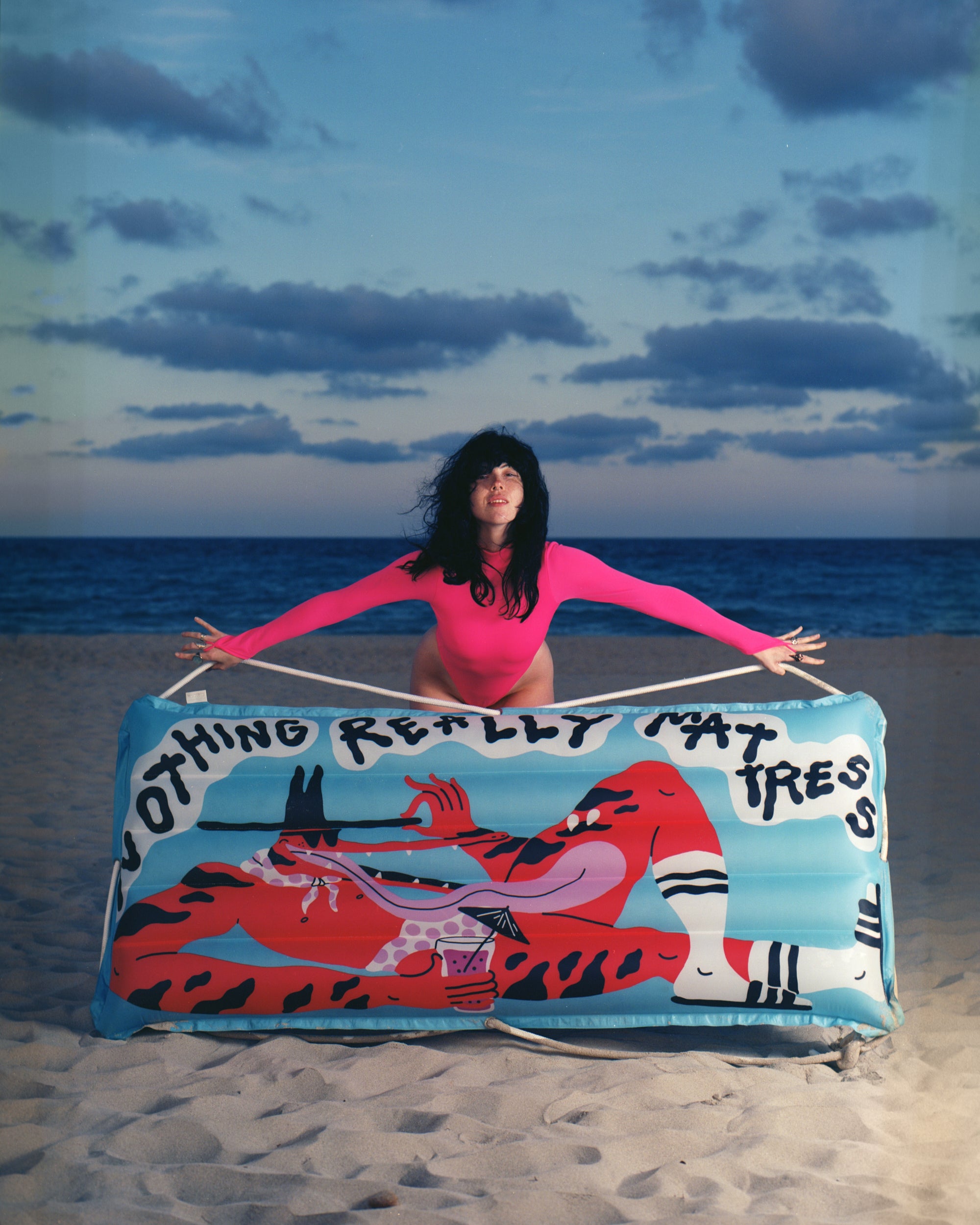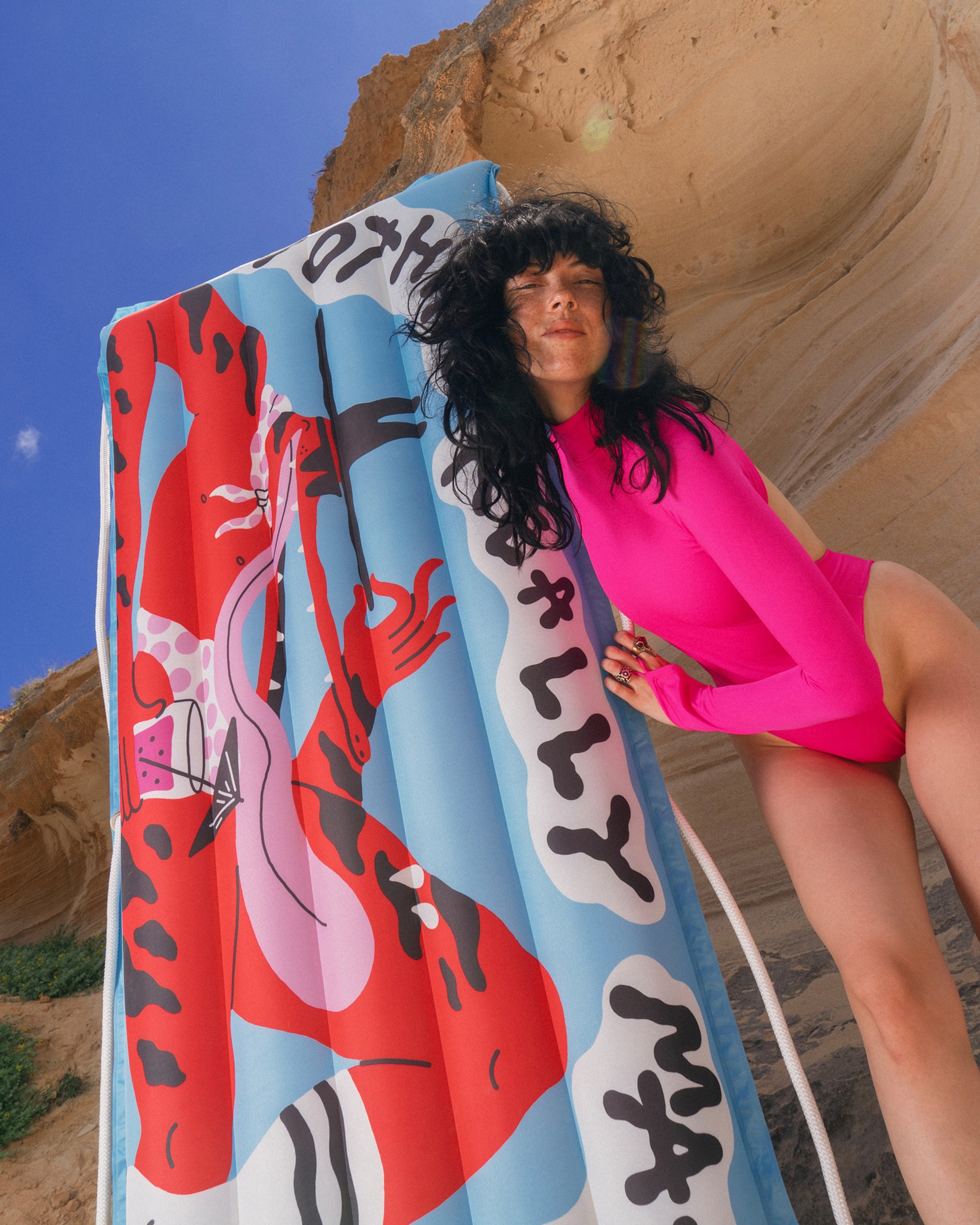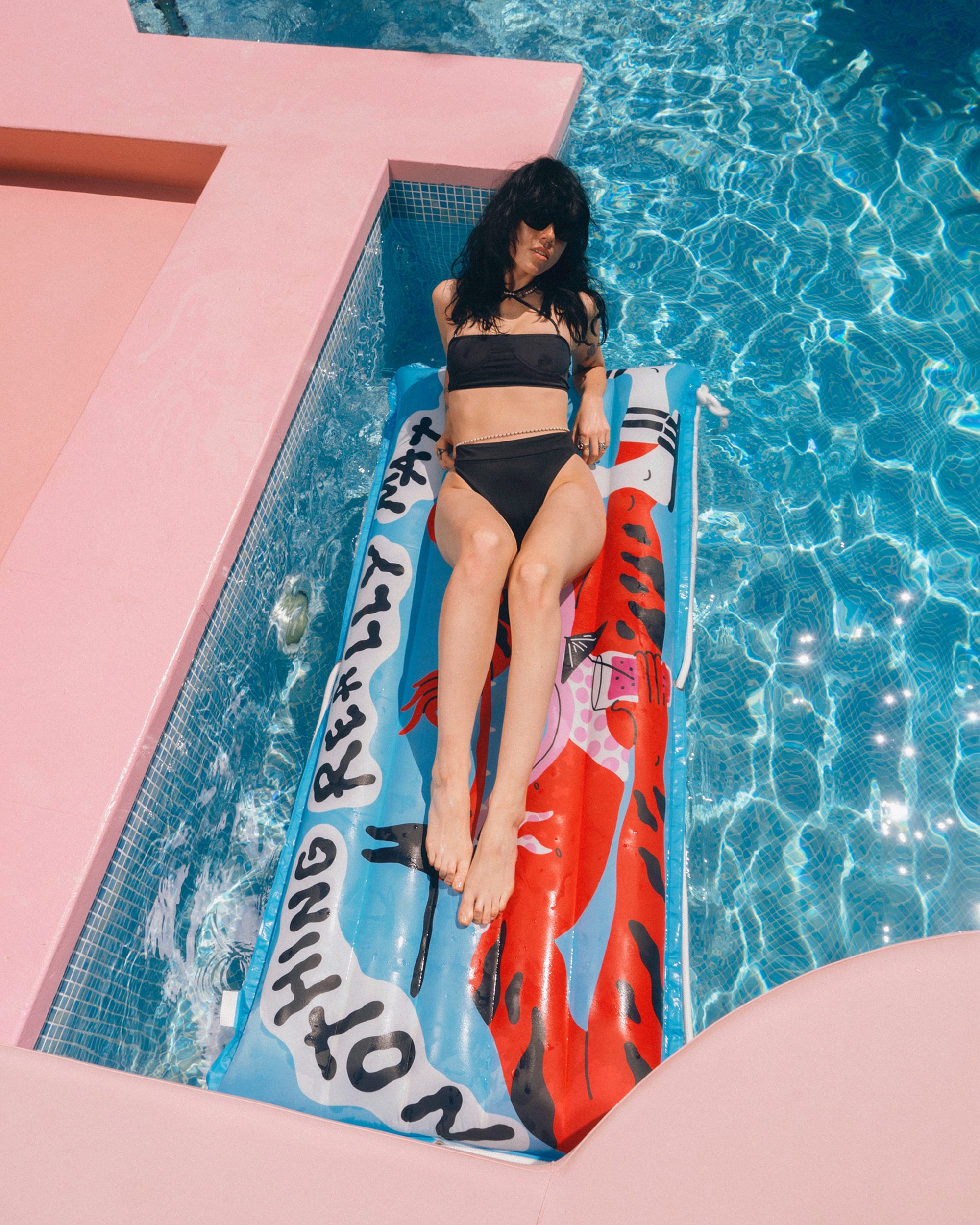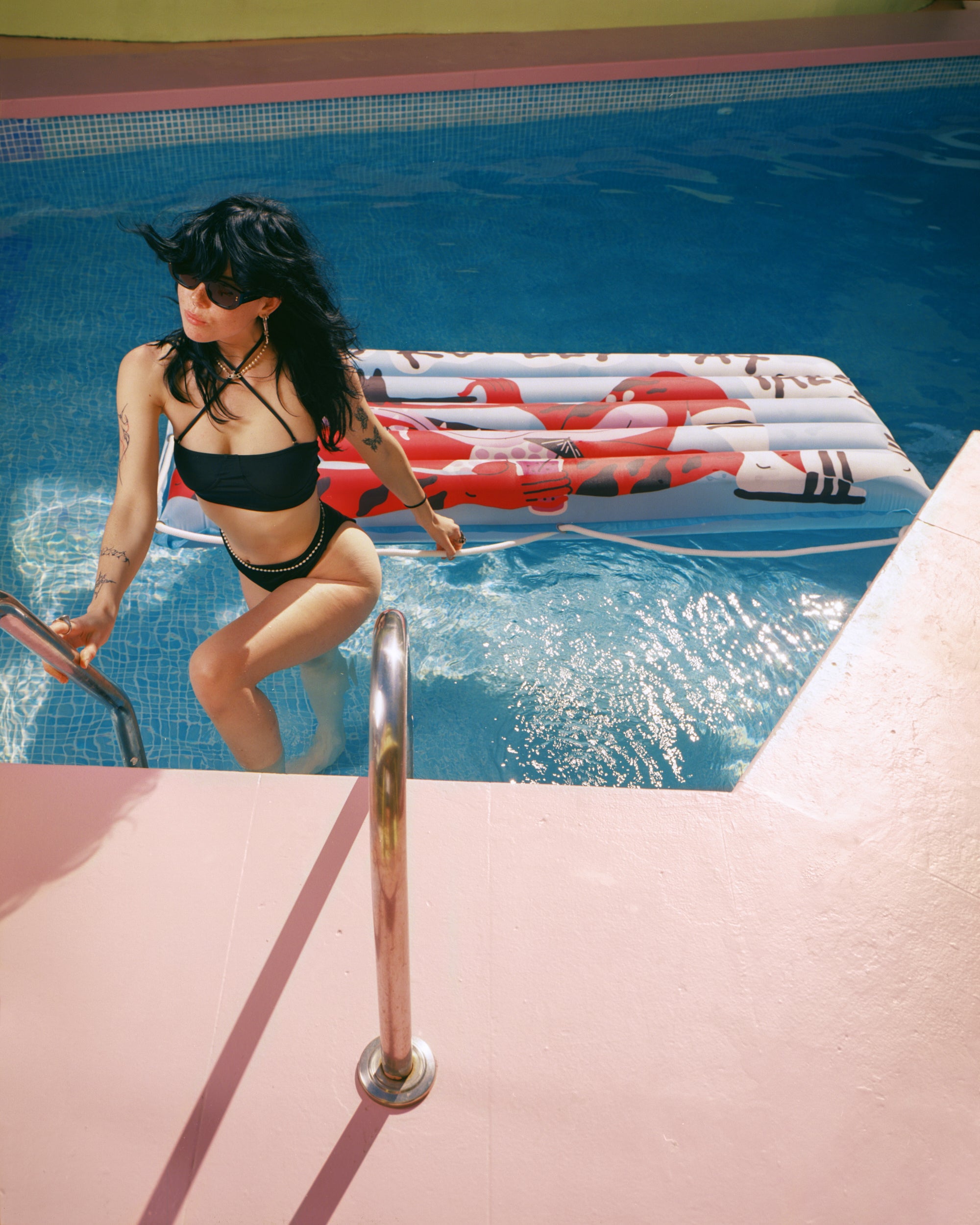 Nothing Really Mattress
We must have genuine joy in our lives. Of course, there are many forms of joy, but one of them is just to float carefree in the pool during a hot summer day, to have a cold drink or an ice cream cone and chat with friends or simply dream, because that's when "nothing really mattress" comes into play.

When creating this product, we thought about our own leisure time, about pure relaxation, a non-committal environment, about George Michael's Club Tropicana, about smiles and jokes, about the feeling of not having to rush and just enjoying the time... We have too few of these moments in our lives, and that's why they are so very precious to each and every one of us.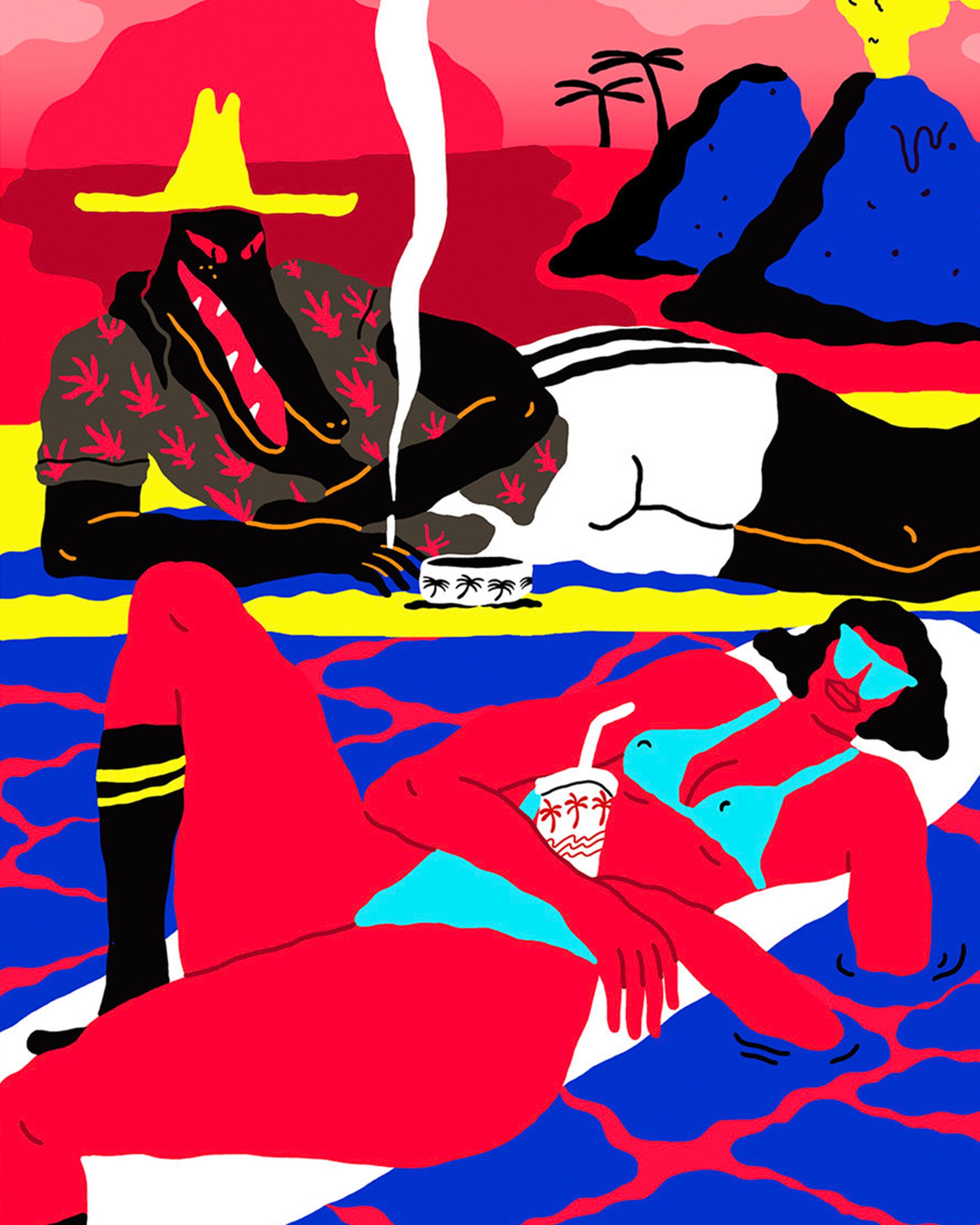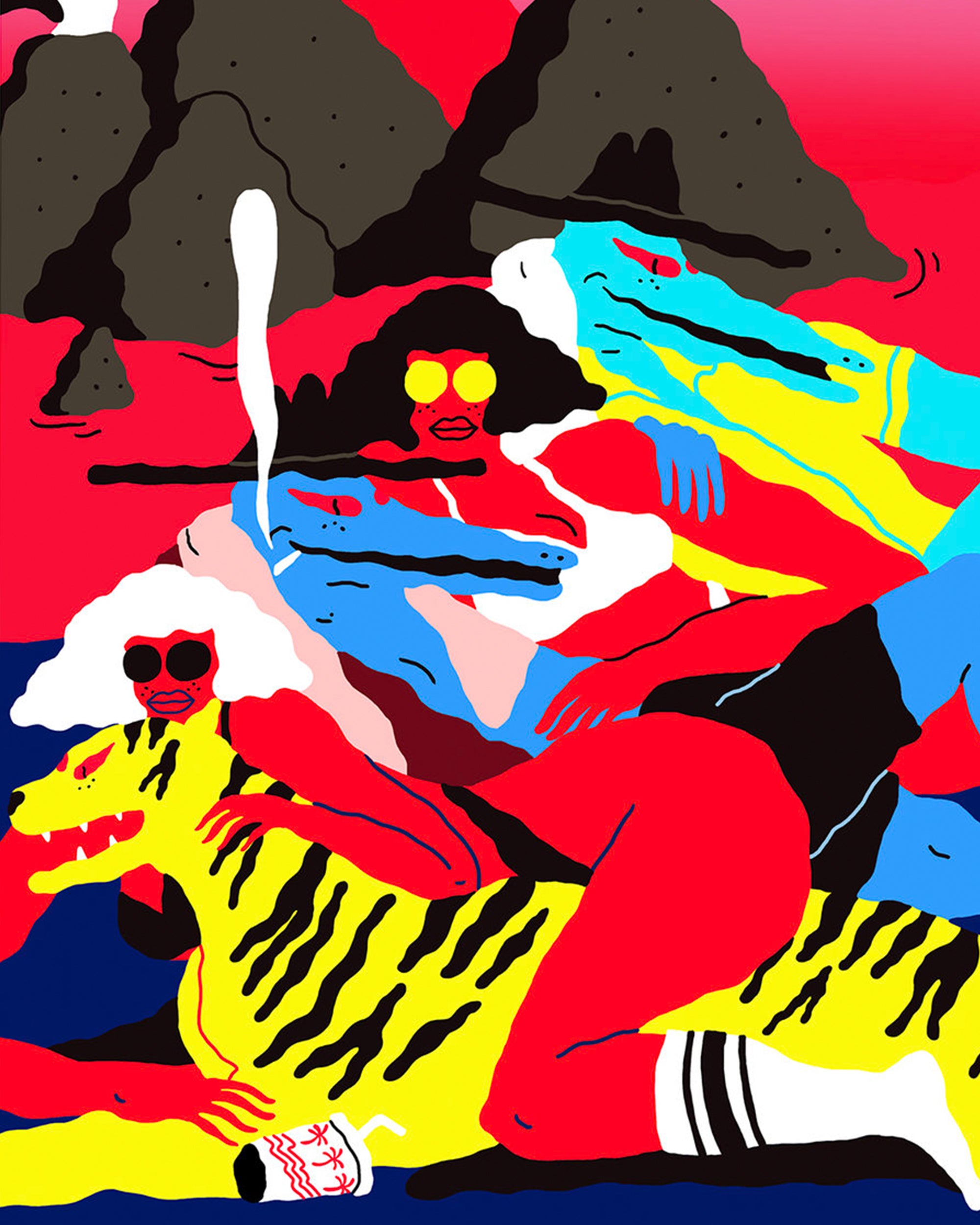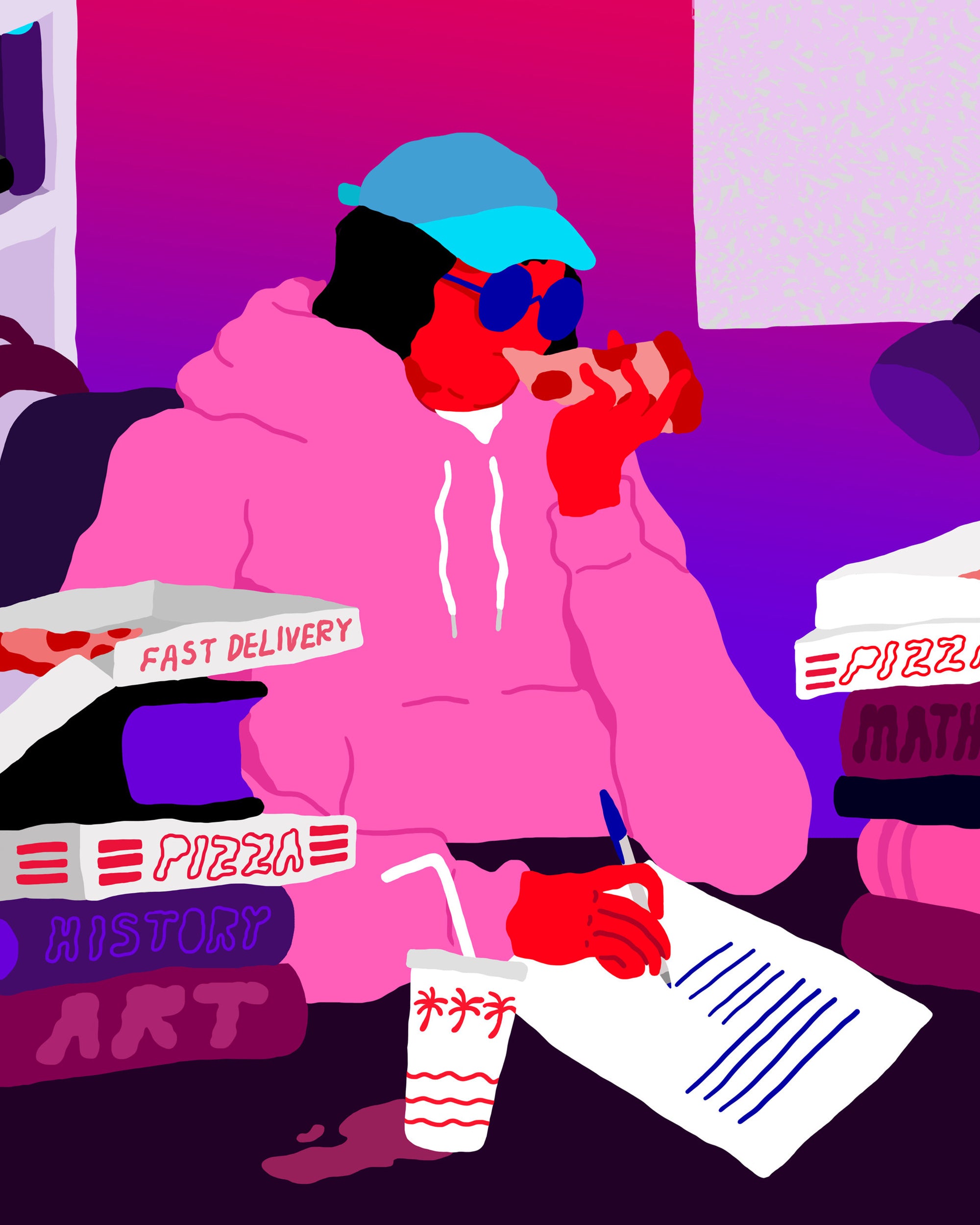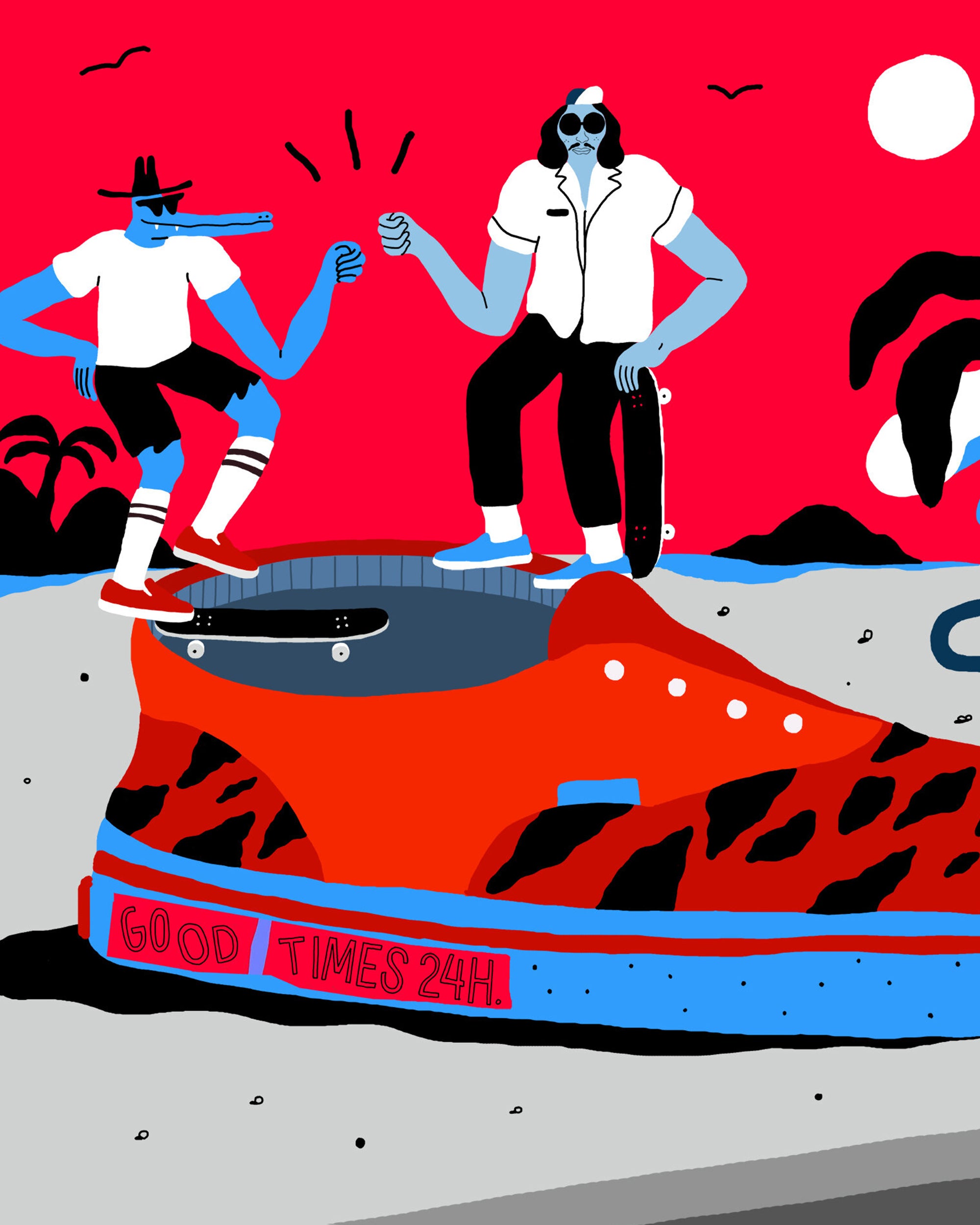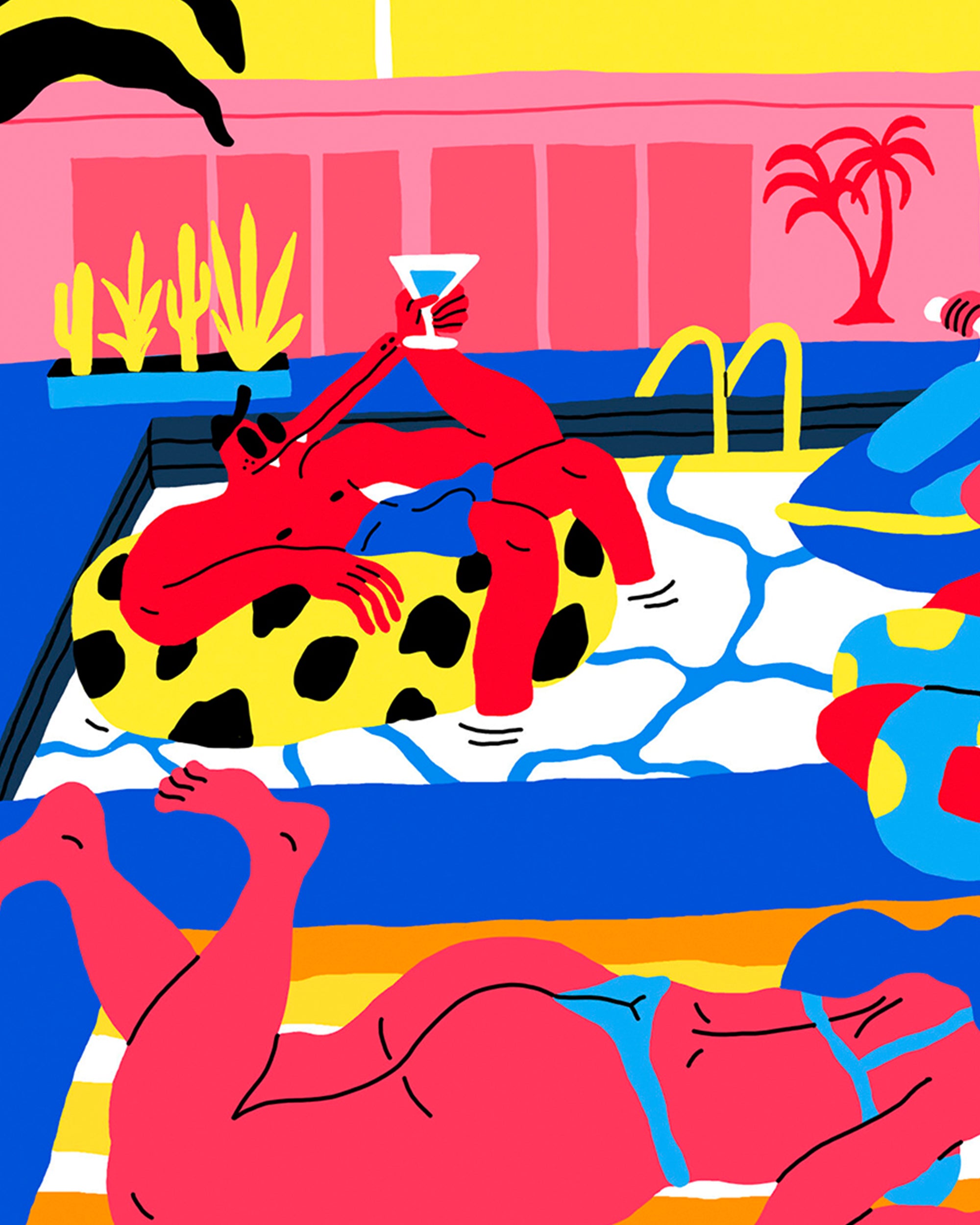 Jose Mendez
Jose Mendez is a Spanish illustrator and artist based in London. He is constantly on the move and has been developing creative projects in New York, Los Angeles, Miami, Tokyo, Melbourne, Bali, and all around Europe. He has exhibited, participated in street art projects and has made numerous collaborations with global brands such as Apple, Audi, BBC, Converse, Spotify, and Nike.

When we discovered Jose, we immediately fell in love with his work. His cool, badass characters have so much inner flame and power, but are also very playful! Jose plays with colours in a truly stylish and skilful way, so there was no other choice for us but to contact him and ask him to join our project.
Our overall goal was to make an air mattress - a thing that's fun already - into a more artistic and lazy design object, and to reinforce the positive emotions it naturally evokes. As a result, our mattress can be used not only in the swimming pool, but also as a decoration at home or in other interiors.